(Top 5) Best "Tempur-Pedic" Mattress Alternatives, According to Our Tests
When TEMPUR-pedic first was introduced to the mattress market in 1992, memory foam was a brand new foam and Tempur-pedic monopolized the memory foam sector of the market. That initial success and brand recognition has followed the brand throughout the years and kept it a household name and the most popular foam mattress on the market. While many people rave about the Tempur-pedic mattress it also comes with a very hefty price tag. If you enjoy the feel of a memory foam mattress but are looking for alternative options and ways to save some money, you are in luck. With Tempur-pedic a large portion of the price comes from paying for the brand name. There are a lot of companies that have come out in recent years that make quality high end memory foam mattresses at more value friendly price points.
In this post we we will take a close look at the background of the Tempurpedic memory foam mattress as well as some popular alternative options on the market today and how they compare.
QUICK TAKE-AWAY: While TEMPUR-pedic does make a quality memory foam mattress, you are most certainly paying a premium for the brand name. If you enjoy the feel of memory foam, but want to save some money there are a variety of high quality memory foam mattresses on the market today that compete with or even beat the quality of TEMPUR-pedic, for a more budget friendly price.
---
Top 5 – TEMPUR-Pedic Alternatives We Love
---
1. The Puffy LUX Hybrid
Best Overall (Editor's Pick)
LUXURY HYBRID MEMORY FOAM MATTRESS
The Puffy Lux Hybrid Mattress measures 12″ in thickness and is a great all around hybrid mattress for any sleeper. The combination of wrapped coils and memory foam offer superior adaptability and pressure relief for side, back and stomach sleepers. If you are looking for a quality mattress at a great price that will be your every-night mattress, the Puffy Lux is hard to beat.
What we love:
Unbeatable value

Heavy duty support from wrapped coil system

Luxury pressure relief

Removable and washable cover

Made in the USA
Buy Here
What our testers are saying:
The Puffy Lux mattress is a hybrid memory foam mattress that incorporates the use of a very supportive pocketed coil innerspring unit with luxury memory foam top layers. The pocketed coil innerspring base in the LUX offers heavy duty support that doesn't give or sag under pressure and leaves you feeling very supported even on the edge of the mattress. The memory foam top layers allow for pressure relief when sleeping on your side and hug the hips and shoulders. The medium-firm feel is a great comfort level for the vast majority of sleepers and is a comfortable mix for sleepers who want support and some give.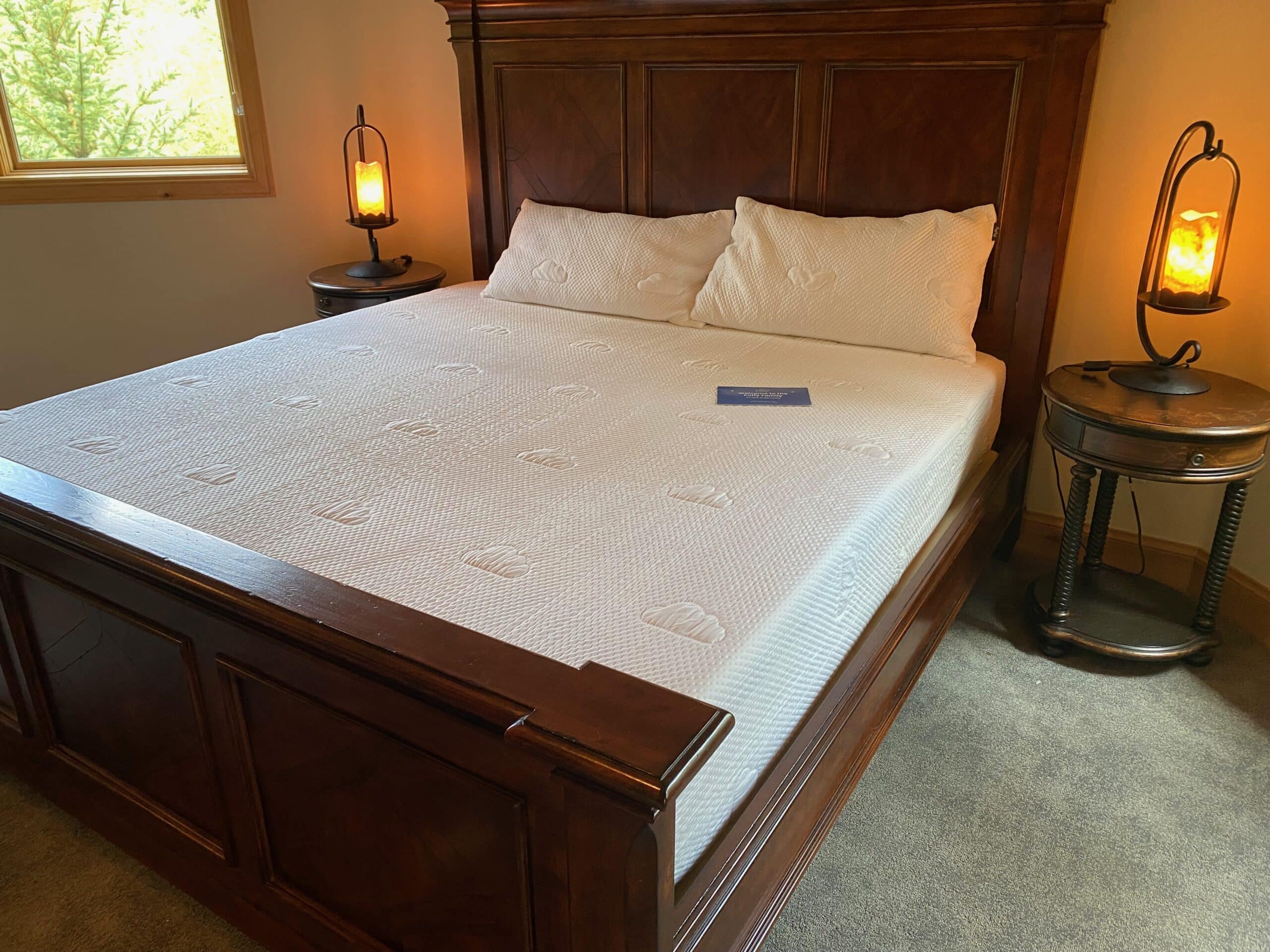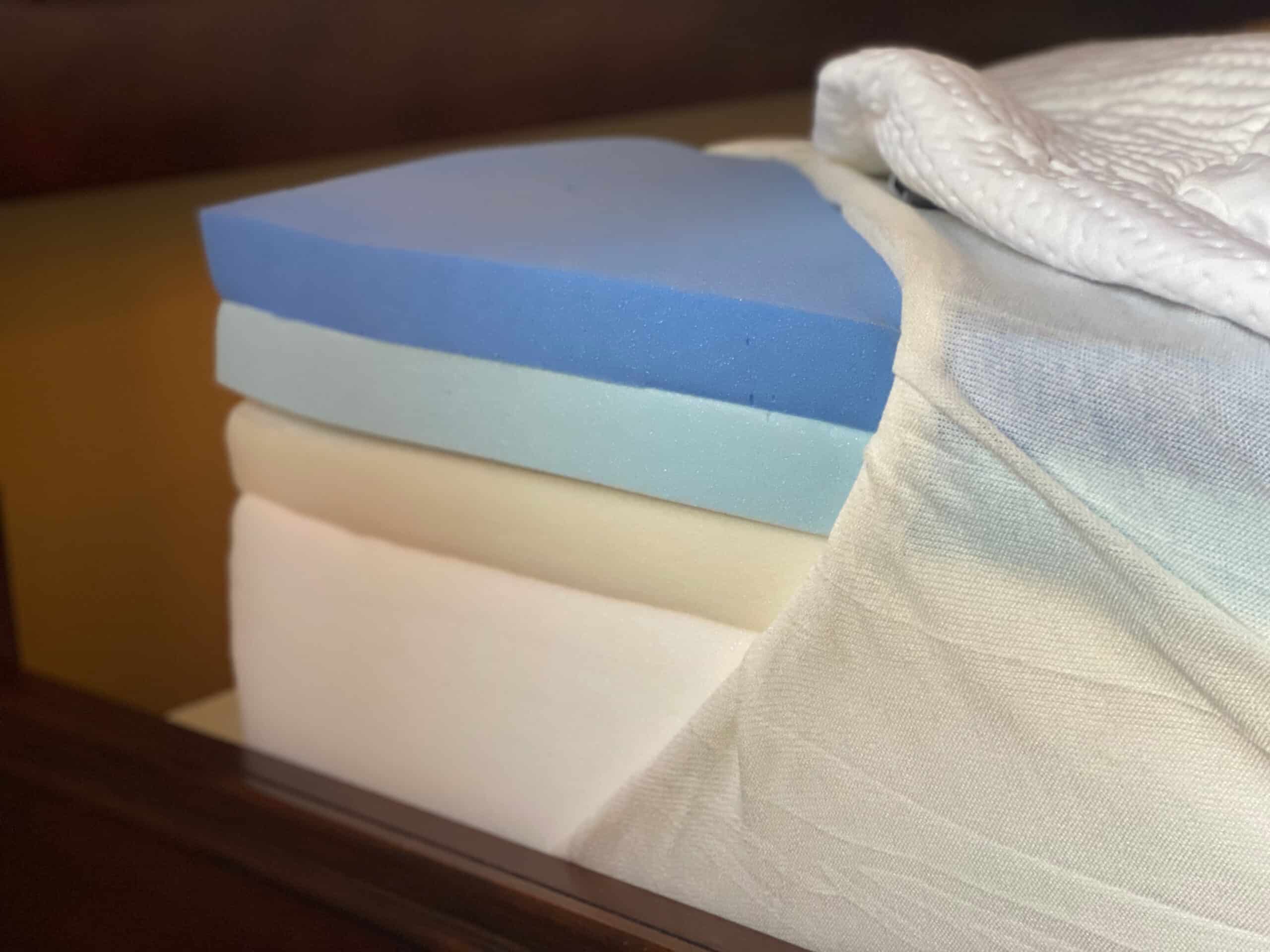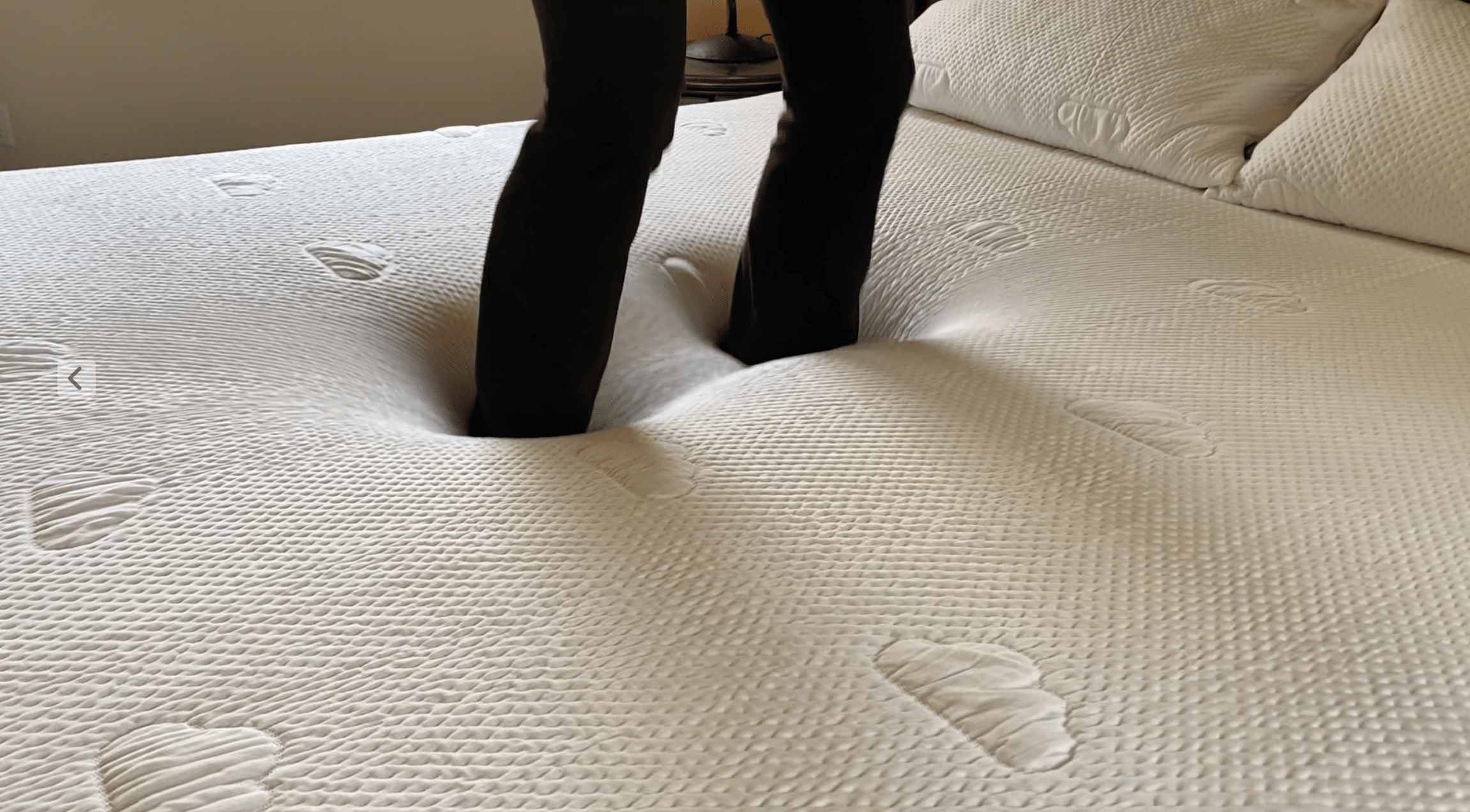 What Customers love: Luxury memory foam mattress. Fits majority of sleep preferences. Over 6000 5-star reviews.
---
2. The Helix Midnight LUXE
Best Luxury Option
The Helix Midnight LUXE is their most awarded mattress and is a great all around mattress in our opinion. This mattress is going to have a medium-firm feel which is perfect for most sleep preferences and styles. The individually wrapped coil support system provides the support and bounce of a traditional innerspring unit but has the bonus of "zoned" support which means it perfectly supports and gives to the natural curvature of your body, allowing for industry leading spinal alignment and pressure relief. Helix also offers a softer and firmer option in their LUXE lineup if you prefer something on one of the other ends of the firmness spectrum. Overall, our team loves this mattress and many of our employees choose this exact mattress in their own homes at night.
What we love:
Medium-firm feel

Made in the USA

Cooling/Breathable cover

Highly awarded and reviewed

"Zoned" lumbar support coils for luxury support and pressure relief

Premium quilted pillow top

Hypoallergenic cover
Buy Now
What our testers are saying:
The Midnight LUXE is our testers favorite all around mattress and is the one many of our team choose to sleep on every night. This is one of the most universally liked and recommended mattresses in the industry. It is supportive while still being comfortable and has a mix of pocketed coils and a memory foam pillow top, to give support and pressure relief. This mattress was made specifically for sleepers who prefer a medium firmness, giving them the best of both worlds in terms of support and pressure relief. The zoned pocketed coil system works to add extra support under the hips and shoulders to keep a flat and straight spine.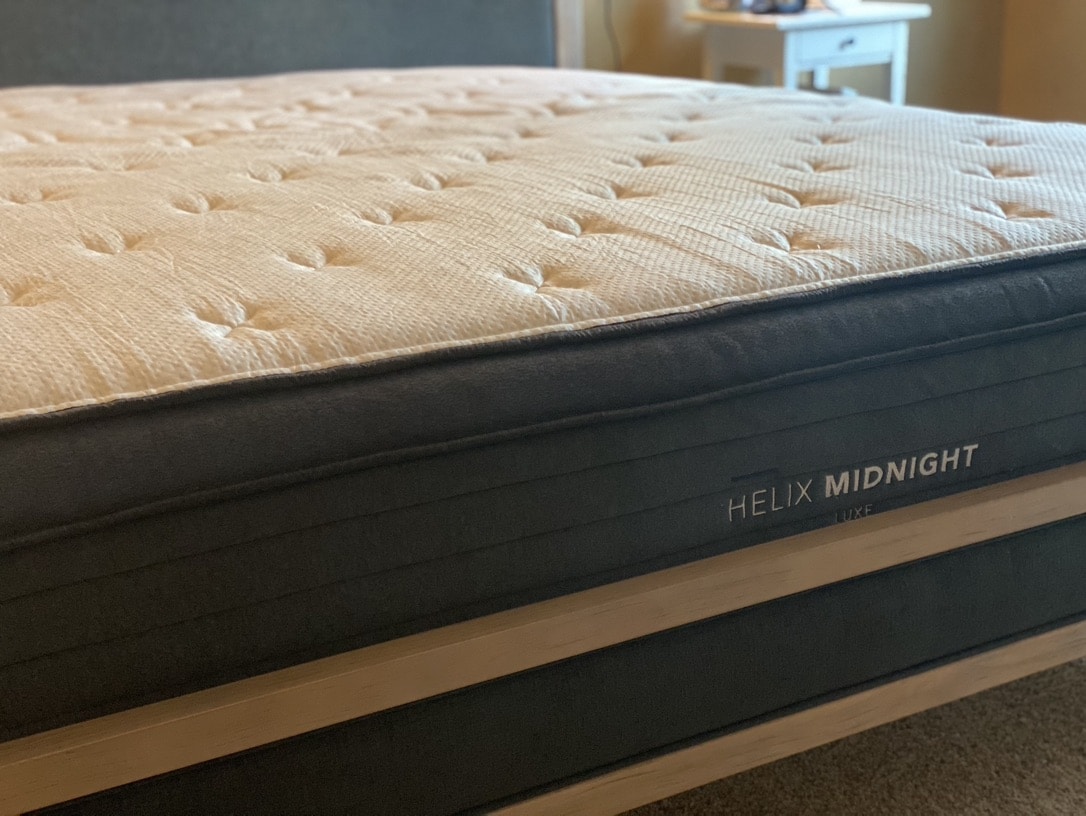 What Customers love: Luxury pillow-top comfort. Great for all sleeping types
---
3. The Brooklyn Chill
Budget Friendly Pick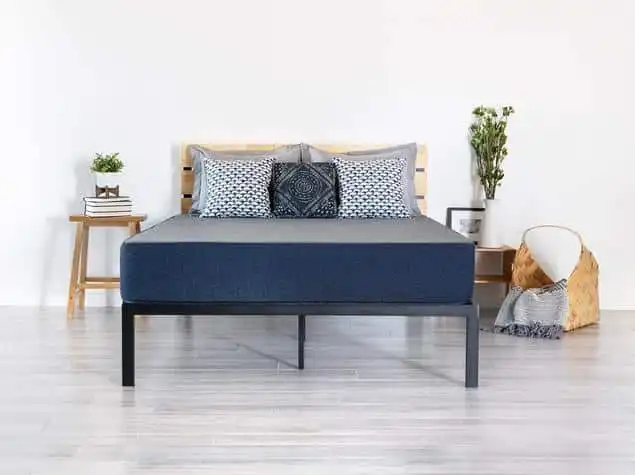 BUDGET FRIENDLY
This may be the best budget friendly mattress on the market. The combination of high density support foam and memory foam comfort layers makes for a supportive, pressure relieving sleep experience. If you like the feel of memory foam and are looking for an affordable sleeping option then this is the best mattress you will find. Brooklyn Bedding makes all of their mattresses in their own factories in Arizona and are able to cut out the middle man and offer customers factory direct prices.
What we love:
Budget friendly price point

High quality, supportive memory foam design

Made in the USA (Arizona Factory)

Available in custom sizes and thicknesses
Buy Here
What our testers are saying:
The Chill is a high quality memory foam mattress at an entry level price point. It is available in a variety of thicknesses from 6″ thick to 14″ thick. Their 10″ option gives a medium-firm feel and is great for the majority of sleepers and sleeping styles. The quality of materials used in this mattress for the price is unheard of and makes this mattress an amazing buy for the price. If you enjoy the feel of memory foam and are looking for a quality mattress at a budget friendly price then the Chill is for you.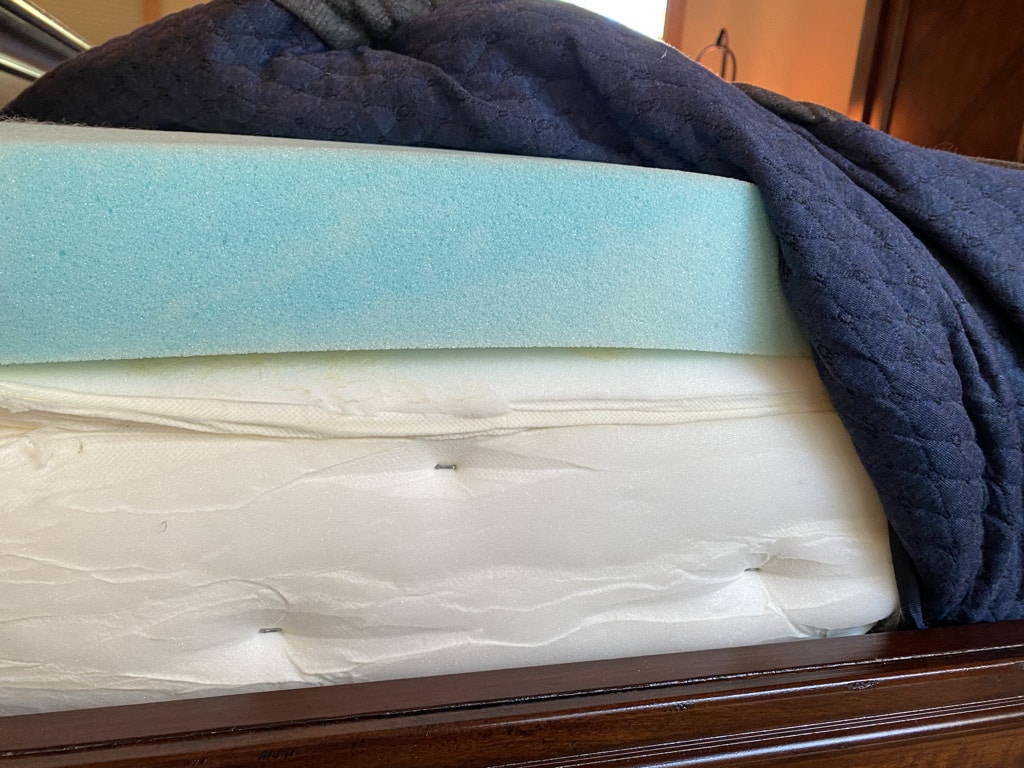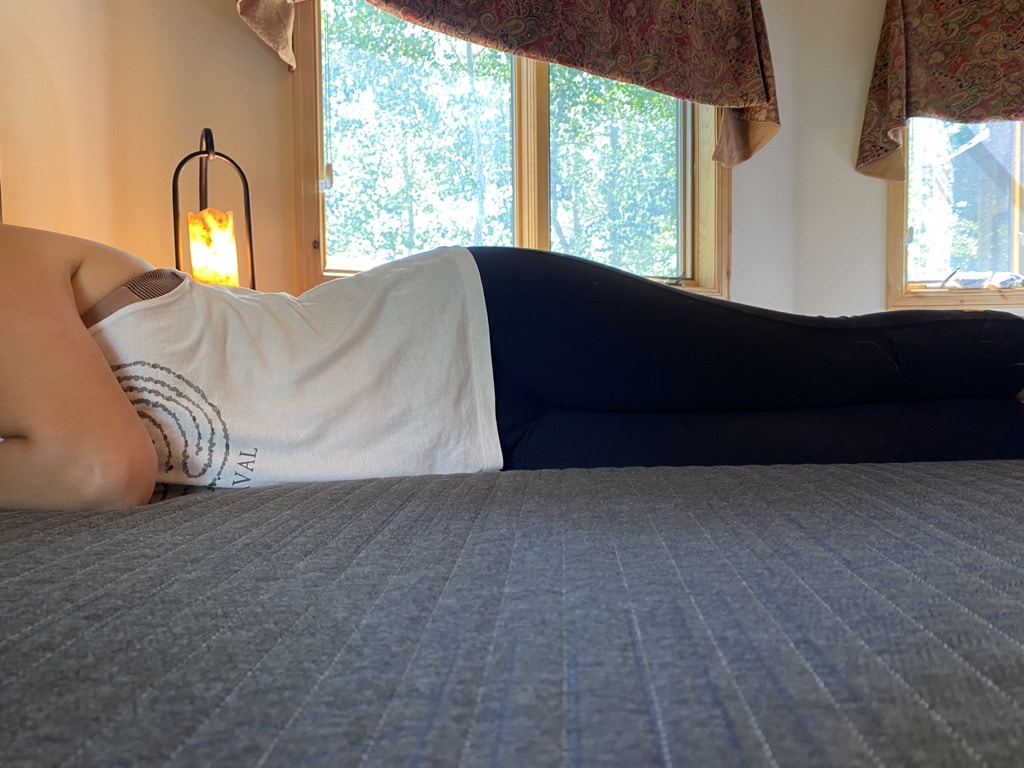 ---
4. The AS1 by Amerisleep
Best Firm Option
FIRM MEMORY FOAM MATTRESS
The AS1 is the firmest mattress that Amerisleep offers. It is a simple memory foam style construction with a luxury breathable cover. The base layer is made with high density support foam for ultimate firm support. The thin layer of memory style foam on top offers just enough comfort while not being to "soft". if you prefer the feel of a memory foam mattress but want a firmer feel then this is a great mattress for you.
Buy Here
What our testers are saying:
The AS1 is the firmest mattress that Amerisleep offers. It is a simple memory foam style construction with a luxury breathable cover. The base layer is made with high density support foam for ultimate firm support. The thin layer of memory style foam on top offers just enough comfort while not being too "soft. If you prefer the feel of a memory foam mattress but want an extra-firm feel then this is a great mattress for you.
WHAT CUSTOMERS LOVE:
Extra-firm memory foam feel. Breathable and sleeps cool.
---
5. The Layla Hybrid
Best Pressure Relief
BEST PRESSURE RELIEF
The Layla hybrid mattress utilizes a pocketed coil support system combined with 2 sides of copper infused memory foam. This design provides support while also cradling the body and relieving pressure points. The Layla hybrid is 2-sided so you can choose to sleep on the firm or soft side. If you suffer from back pain, hip or shoulder pain this mattress may be a great option for you.
What we love:
Industry leading pressure relief

2 sided (soft and firm sides)

Copper infused for a cooler and cleaner sleep
Buy Here
Why a Tempurpedic Mattress May Be a Waste of Money for You?
With all these factors in mind, it's easy to see why choosing a Tempurpedic mattress, might not be the best choice for you. The good news? There are plenty of other options—and they'll save you money while still providing quality sleep!
Tempurpedic mattresses are a trendy choice for sleepers but aren't suitable for everyone. If you're not sure whether you should get one, consider these pros and cons:
Pros:
Tempurpedic is the most popular brand of foam mattresses in the world. It means that if you have any issues, plenty of people will have them and can tell you how to fix them.
Tempurpedic mattresses are great at relieving pressure points across your body so that you don't wake up with aches or pain.
Cons:
The price tag on these mattresses can be pretty steep—which may be impossible for some people to afford.
It takes longer than other types of foam to break in; if you don't like it at first, it could take weeks before it starts to feel comfortable (and even longer before it feels like it's worth the money).
1. What Is a Tempurpedic Mattress?
It is a brand of mattress that uses a unique material to provide support and comfort—founded in 1992 by two brothers who wanted to create a new type of mattress that would allow people to sleep more. Tempurpedic mattresses make a particular foam layer that provides support. While still allowing you to sink into the mattress.
There are many different types of mattresses today, but Tempurpedic mattresses are one of the most popular options available. There are many reasons why people choose it over other brands and models, including:
Comfort: The design of Tempurpedic mattresses provides optimal comfort for your body type and sleeping position. Each bed is customized to fit your body type and specifications so that it feels like it makes for you.
Support: While many other brands use memory foam, Tempurpedic uses a proprietary technology called TEMPUR Material. It allows you to sink into the mattress without feeling like you're falling too far down; instead, the TEMPUR Material keeps your spine aligned at all times so that you don't feel sore or stiff when getting up in the morning!
A Tempurpedic mattress is a high-quality sleeping surface that provides support in all the right places and relieves pressure on your joints and back. It's made of foam that molds to your body and conforms to its shape, which means you'll feel more comfortable while you're sleeping.
Although pricey, a Tempurpedic mattress can make a difference in your sleep quality. Other options are available if you're interested in buying one but don't want to spend so much money.
2. What Are They Made Of?
The most common material used to make Tempurpedic alternatives is memory foam. It is a type of polyurethane that molds your body's shape and returns to its original shape when you get up.
Other materials that can use Tempurpedic alternatives include latex, fibreglass, and carbon fibre. These materials are often used in cheaper models that do not have the same level of durability or comfort as a Tempurpedic mattress.
Memory foam mattresses vary in quality, making it difficult for customers to choose the right product. Standard memory foam mattresses are not as comfortable or supportive as Tempurpedic ones. because they don't contain unique features that make them better suited for certain sleeping styles or preferences.
3. Are There Other Similar Mattresses to Tempurpedic?
Let's start with the obvious: if you like memory foam mattresses, there are plenty of other options. You'll need to decide which type of mattress will work best for you—but first, it's essential to understand what makes a mattress Tempur-Pedic in the first place.
4. Why Does Tempurpedic Cost So Much?
Tempurpedic costs so much because it's a luxury product. It's designed to be comfortable, and it is—but it's also expensive to manufacture.
It has been around since 1992, but they continue to innovate and develop new products with the same or better features than its original mattresses. Tempurpedic's bedding lineup includes pillows, mattress covers, sheets, blankets and more. They also offer a line of furniture that includes chairs and couches—all made from memory foam.
The fact is, you don't need to spend $2,000 on a mattress. You can find suitable alternatives to Tempurpedic that are as comfortable and durable — if not better — for far less money.
The first thing to consider when shopping for an alternative to Tempurpedic is price. As mentioned above, one of the main reasons why Tempurpedic costs so much is because it's a brand name and luxury item.
6. Is Tempurpedic Worth the Money?
Is Tempurpedic worth it? It depends on what you're looking for in a mattress. If you want something that's going to give you the absolute most support and comfort, then Tempurpedic is not for you.
Regarding mattresses, there are two main types: memory foam mattresses and latex mattresses. Memory foam mattresses, like Tempurpedic, know their ability to contour to your body shape and provide pressure relief. But they also tend to be heavier than latex mattresses and don't last as long. Suppose you're looking for something that will last longer and provide more support over time. Then a latex mattress may be a better option for you.
If you're looking for an expensive memory foam mattress, Tempurpedic is not the only option. There are other brands out there that sell similar products at a comparable price. Yet, the quality of these mattresses isn't as high as Tempurpedic.
It has been around longer than any other memory foam mattress. It has more reviews than any other brand as well. Suppose you have a budget for such an expense. But you also want to make sure your money is well spent. Buying from this manufacturer might be worth it. On the one hand, their products offer excellent pressure relief, though they aren't good at providing back support (which matters if someone already has back problems).
Tempurpedic is a famous brand that sells mattresses made with memory foam. While many people love the brand and its products, some alternatives exist.
Memory foam mattresses are excellent for people with back pain or other conditions that need extra support. Yet, they tend to be more expensive than other options on the market.
7. What Do Online Reviews Say About Tempurpedic?
Tempurpedic mattresses are for comfort. But they're not precisely inexpensive, with a cost of more than $1,000 for a queen-sized bed. There are some cheaper alternatives out there.
Here are what people think about Tempurpedic mattresses
Pros:
The first thing people mention when discussing Tempurpedic is how comfortable they are. They're great for people who have trouble sleeping because they offer much support without being too firm or soft.
It relieves pressure points and provides support for your body.
It's comfortable to sleep on and makes you feel like you're floating on air.
Tempurpedic mattresses are more durable than other brands, which means they last longer.
They come in different firmness levels so you can get the exact amount of support needed for your body type and sleeping position.
Tempurpedic makes high-quality materials and is very durable. They're also easy to clean, so you don't have to worry about spills or stains. They're also adjustable, so you can change the firmness level depending on your needs.
This brand has a wide range of styles, sizes, and prices available—from full-size beds to kids' beds! So whether you're looking for something for yourself or your kids (or grandkids!), there's likely something here for everyone in your family.
The foam material used in Tempurpedic is designed to mold itself around your body when you lie down on it, so it sets itself to your unique shape while providing support where needed most (like your shoulders).it helps reduce pressure points on your body. At the same time, you sleep so that you feel more comfortable.
Cons:
Tempurpedic's biggest downside is that it can be expensive and hard to find in stores (not all stores have them). If you're on a budget or prefer traditional mattresses over memory foam ones, plenty of other options cost less than $1,000.
It can be too firm for some people (especially if you prefer soft mattresses)
Tempurpedic Alternatives FAQs
Let's take a look at some common questions regarding Tempurperdic alternatives:
How do I know if a mattress is right for me?
First, you should start by taking stock of your current mattress. If you have a Tempurpedic and it's pretty old at this point— even more than ten years old, it might be time to consider an upgrade.
If you're unsure whether you should get rid of your old Tempurpedic, think about how often you wake up in pain or how much time you spend tossing and turning at night. If your bed is causing you some discomfort, then it's time for an upgrade.
How do I know if a Tempurpedic alternative is suitable for me?
There are several different types of mattresses—all with pros and cons. You can't pick any old mattress in hopes that it will work for you—it's essential to do your research before making such a big sale! If you're looking for a Tempurpedic alternative and don't know where to start, here are some things to keep in mind:
The type of material used in the construction of the mattress. Memory foam mattresses are softer than latex ones, yet latex lasts longer than memory.
How do I clean my Tempurpedic mattress?
Wipe the surface with a damp cloth, then let it air dry. Do not immerse your mattress in water.
How do I clean my Tempurpedic pillows?
Wipe the surface of your pillow with a damp cloth, then let it air dry. Do not immerse your pads in the water.
What if I spill something on my Tempurpedic mattress?
If you spill something on your Tempurpedic mattress, blot up any excess liquid immediately with a towel. Then, wipe the area with a dry towel or cloth and let air dry overnight before using it again. You can also use mild soap and water to clean up spills immediately— don't rub too hard or scrub too much!
What are the main differences between Tempurpedic and other mattress brands?
Tempurpedic is the only brand that makes memory foam mattresses, so it's unique. Also, their bed is completely customized. You can choose your firmness, comfort level, and size when you buy one.
How does Tempurpedic differ from other memory foam mattresses?
Two leading memory foam mattresses are available today: traditional memory foam and high-density memory foam. Tempurpedic uses standard memory foam, which means it's less dense than high-density varieties like Purple or Sleep Number (which are also great options!). It implies that Tempurpedic has more bounce and a more "memory" feel than other brands' products. It's one of the reasons why people love it so much!
Are there any other brands that are like Tempurpedic?
There are a lot of mattress brands that have comparable levels of comfort, but none are as available as Tempurpedic. You can find some alternatives in speciality stores, though they may be more expensive and more complicated to get than the Tempurpedic line.
How long does it take for my Tempurpedic mattress to ship?
If you live near one of our distribution centres, it will arrive within 24 hours of your order placement. If you live farther away or have ordered many mattresses, it will take longer—but we promise that you won't have to wait more than three days for delivery!
Do I need a box spring for my new Tempurpedic mattress?
No! Our mattresses come with an adjustable base system that allows you to use any flat surface as your foundation—including the floor if you want (but please don't do this)
Why is a Tempurpedic alternative so much cheaper than the original?
Tempurpedic memory foam mattresses are the original brand of memory foam mattress. As such, you are actually paying for the branding as much as you are for the quality of the mattress. Tempurpedic mattresses have a guaranteed quality when compared with alternatives as well, making your extra cost provide that security.
How can a Tempurperdic alternative be as good as the original while costing so much less?
The alternatives we discuss above are designed to have the same or similar quality without the branding cost. It is the same as if you buy unbranded clothing. The quality is similar but you don't get the brand logo to show off.
Get Your Favorite Mattress Today!
We hope this article has helped you understand what a Tempurpedic mattress is and whether it's worth the money. For more information about other memory foam mattresses and brands, check out some other foam mattress options.