7 Best "Individually Wrapped" Coil Mattresses to Buy Online: Buyer Guide
A thorough review of individually encased coils and the best mattresses that utilize this technology.
The mattress industry continues to evolve and new technologies become more and more prevalent in the industry. If you have been looking into purchasing a new mattress you have probably heard of the term pocket-coil mattresses (trademarked) or individually encased mattresses. You may be wondering what these mattresses are and how they are different from standard innerspring mattresses or how they feel compared to foam or memory foam mattresses. In this article we will teach you everything you need to know about individually encased coils and help you decide if they are the right choice for you.
Quick Picks (7 Best Wrapped Coil Mattresses)
---
7 Best "Individually Wrapped" Coil Mattresses
---
1. The Midnight LUXE
Best Overall (Editor's Pick)
The Helix Midnight LUXE is their most awarded mattress and is a great all around mattress in our opinion. This mattress is going to have a medium-firm feel which is perfect for most sleep preferences and styles. The individually wrapped coil support system provides the support and bounce of a traditional innerspring unit but has the bonus of "zoned" support which means it perfectly supports and gives to the natural curvature of your body, allowing for industry leading spinal alignment and pressure relief. Helix also offers a softer and firmer option in their LUXE lineup if you prefer something on one of the other ends of the firmness spectrum. Overall, our team loves this mattress and many of our employees choose this exact mattress in their own homes at night.
What we love:
Medium-firm feel

Made in the USA

Cooling/Breathable cover

Highly awarded and reviewed

"Zoned" lumbar support coils for luxury support and pressure relief

Premium quilted pillow top

Hypoallergenic cover
Buy Now
What our testers are saying:
If you are looking for a high quality coil mattress that will give you that 5-star hotel quality comfort, then the Midnight LUXE is the perfect option. This mattress is very supportive while giving the perfect amount of "give" on top, for a comfortable all around sleep experience. It offers quality comfort and support with a medium feel that allows for the natural curvature of your spine whether you sleep on your side, back or stomach. The individually wrapped coil support system has zoned layers that support the hips and shoulders differently than the legs, head and torso in order to keep your spine aligned properly. This mattress is also compatible with an adjustable base.
High quality pressure relief and support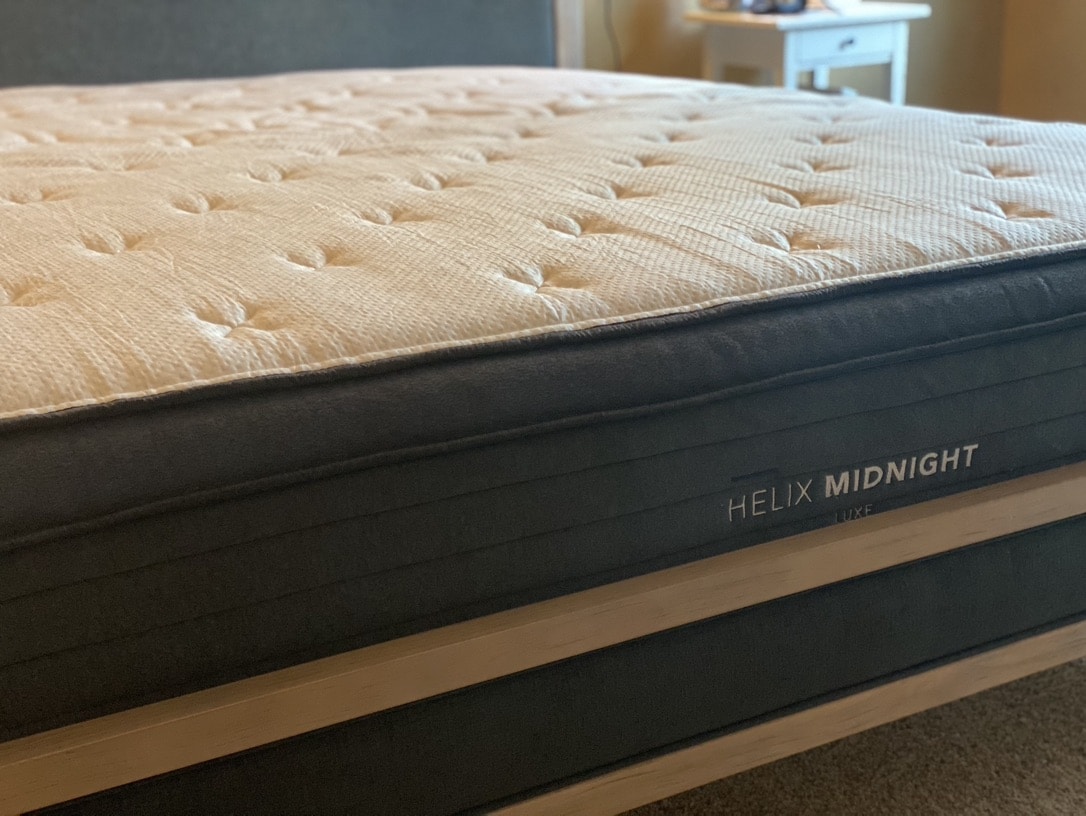 Luxurious tufted cover with quality stitching
Great all-around hybrid design
---
2. Brooklyn Signature Hybrid
Best Value
GREAT ALL AROUND VALUE
TRADITIONAL INNERSPRING FEEL
An all around hybrid mattress that combines the benefits of a traditional innerspring mattress with Brooklyn Bedding's patented "Titan foam" comfort layers (combining the best properties of latex and memory foam to appeal to all sleeping and comfort preferences). Brooklyn Bedding has been in the mattress industry for years and makes each mattress at their own factory, meaning they can cut out the middle man and provide a great price. This mattress has thousands of 5-star reviews from customers who rave about its value and universal comfort.
What we love:
Unbeatable comfort for the price

Luxury hybrid innerspring design

High quality support and pressure relief

Choose soft, medium or firm

Over 2,000 5-star reviews.

Made in the USA
Buy Now
What our testers are saying:
The Signature Mattress is Brooklyn's most popular mattress. It utilizes a wrapped coil innerspring support system with Titan foam comfort layers on top (combines the best properties of latex and memory foam into one foam). This mattress is great for a looking for a quality mattress at a value friendly price point. The Signature has thousands of 5 star reviews from customers who love the quality. This mattress is available in a soft, medium or firm option. For anyone with back pain we recommend a medium or firm level of comfort.
High quality pressure relief and support
Luxurious tufted cover with quality stitching
Great all-around hybrid design
---
3. The Plank LUXE Hybrid
Best Firm Option
The flippable Plank Luxe Hybrid is designed to be the firmest mattress on the market—pairing all of the benefits of the original Plank with the additional responsiveness and pressure point relief of individually encased coils. Inspired by the minimalist approach to sleep in the Far East, the firmer, flatter, flippable surface of the Plank mattress creates a neutral spine position that's better for your back and posture overall. The 2-sided design allows for multiple comfort preferences - The top side of the mattress feels like a traditional firm; the bottom side of the mattress is ultra-firm.
What we love:
Built specifically for people who like a firm mattress

2-sided (firm and extra-firm)

Heavy duty individually encased coil support system
Buy Here
What our testers are saying:
The Plank Hybrid utilizes a wrapped coil support system at the base and is made specifically for those sleepers who prefer an extra firm sleeping surface, which is great for anyone with back pain. It is by far the best mattress on the market for people who love a firm mattress. If you buy mattresses and constantly are wanting them firmer then this mattress was made for you. The Plank hybrid mattress takes firm to the next level and offers a 2 sided design with a standard firm and extra firm surface. They also offer an option "cooling layer" that you can add on top to help keep you sleeping cooler during hot months. At just over 1000 for a queen size, the price point is very competitive.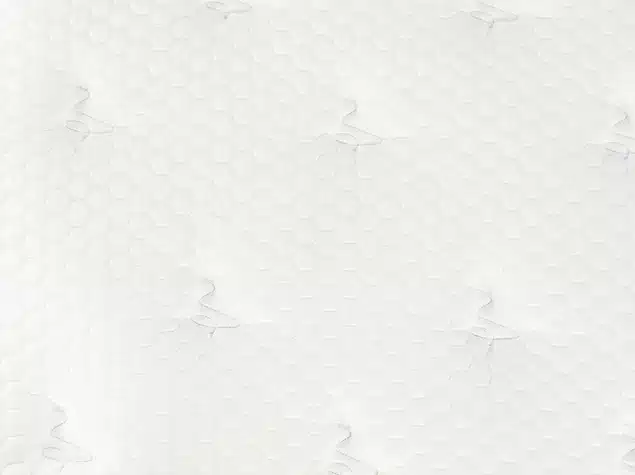 ---
4. The Puffy LUX Hybrid
Best Memory Foam
LUXURY HYBRID MEMORY FOAM MATTRESS
The Puffy Lux Hybrid Mattress measures 12″ in thickness and is a great all around hybrid mattress for any sleeper. The combination of wrapped coils and memory foam offer superior adaptability and pressure relief for side, back and stomach sleepers. If you are looking for a quality mattress at a great price that will be your every-night mattress, the Puffy Lux is hard to beat.
What we love:
Unbeatable value

Heavy duty support from wrapped coil system

Luxury pressure relief

Removable and washable cover

Made in the USA
Buy Here
What our testers are saying:
The Puffy Lux mattress is a hybrid memory foam mattress that incorporates the use of a very supportive wrapped coil innerspring unit with luxury memory foam top layers. The coil innerspring base in the LUX offers heavy duty support that doesn't give or sag under pressure and leaves you feeling very supported even on the edge of the mattress. The memory foam top layers allow for pressure relief when sleeping on your back, stomach or side and hugs the hips and shoulders. The medium-firm feel is a great comfort level for the vast majority of sleepers and is a comfortable mix for sleepers who want support while still having some comfort.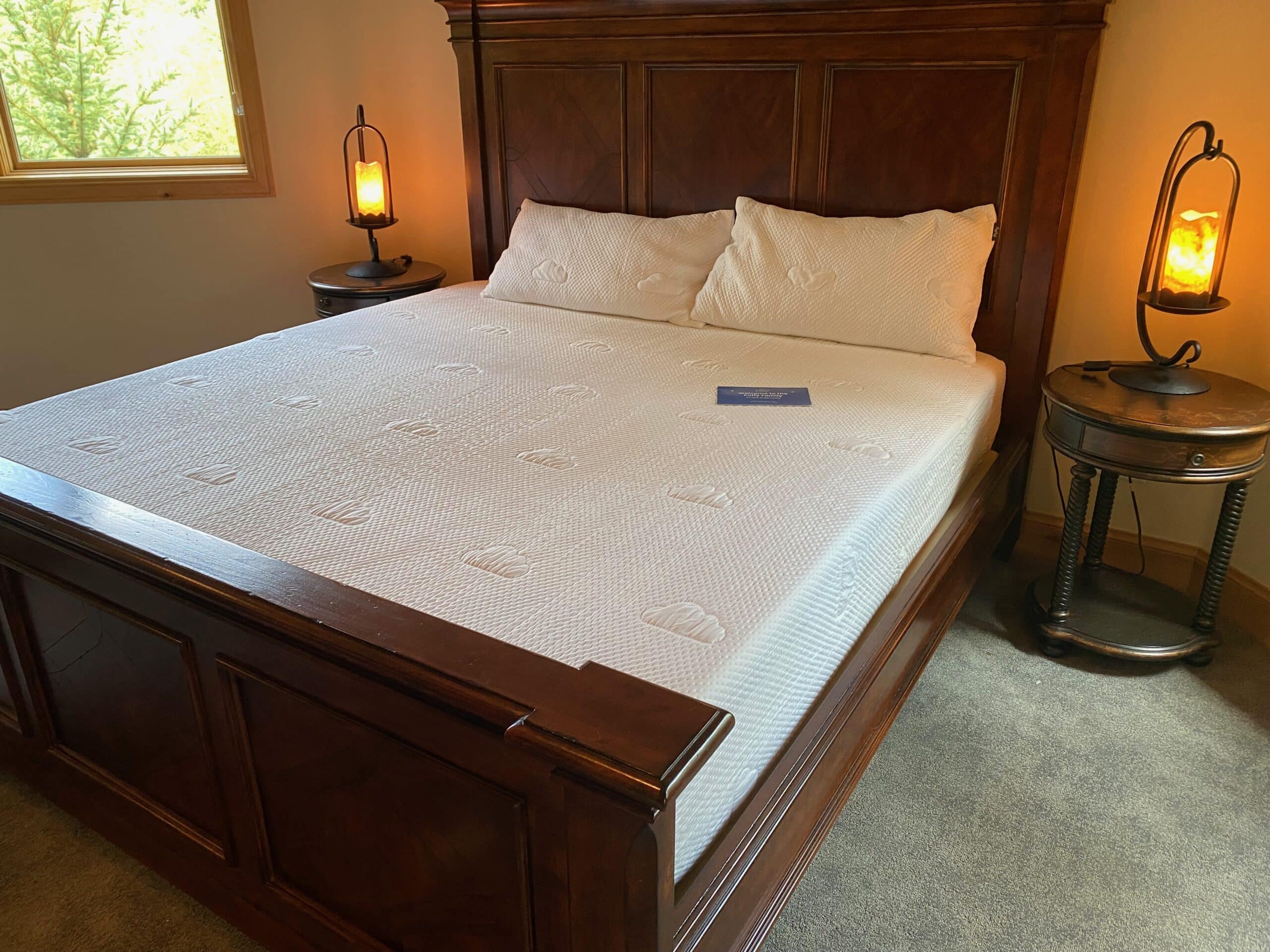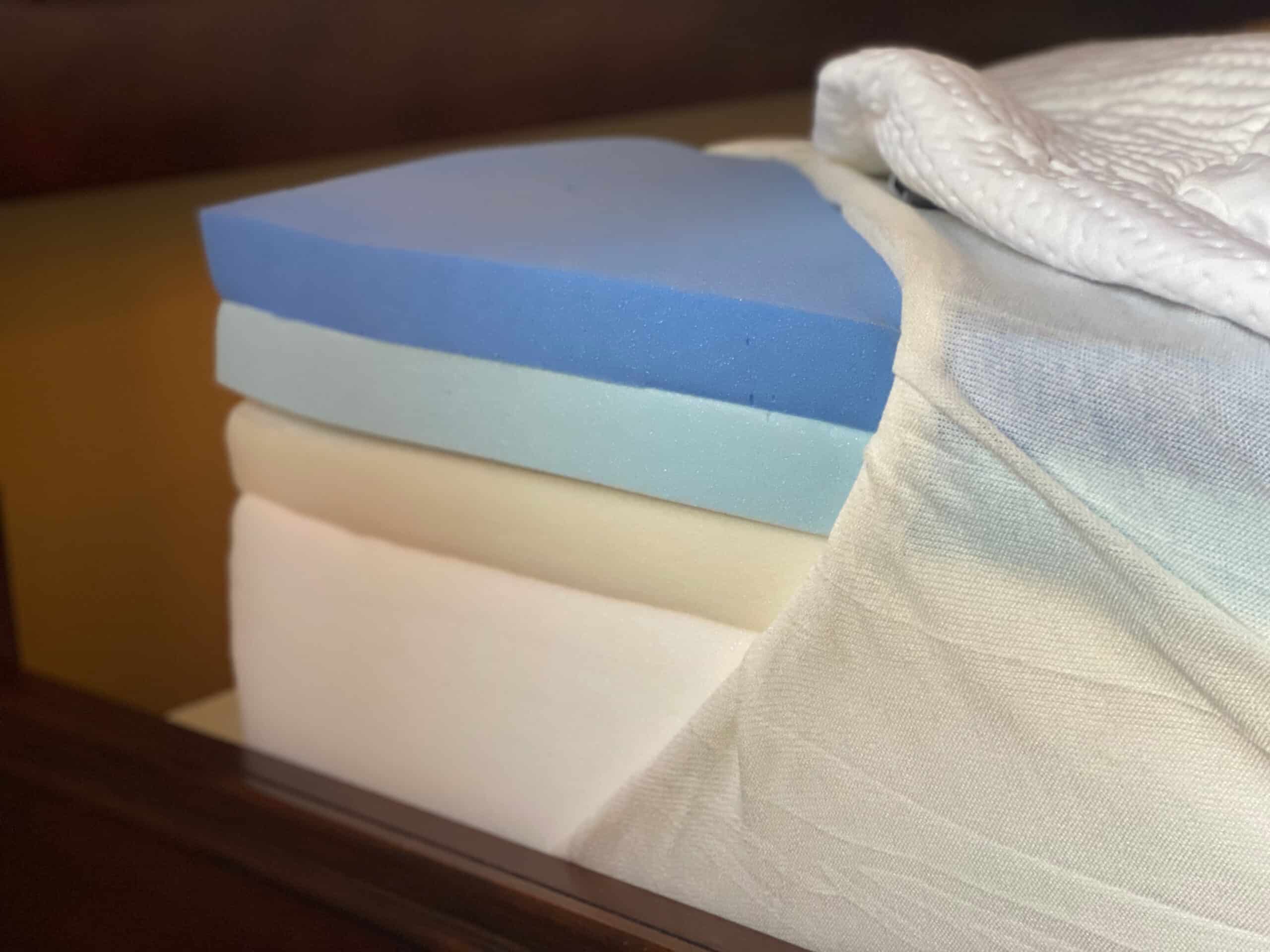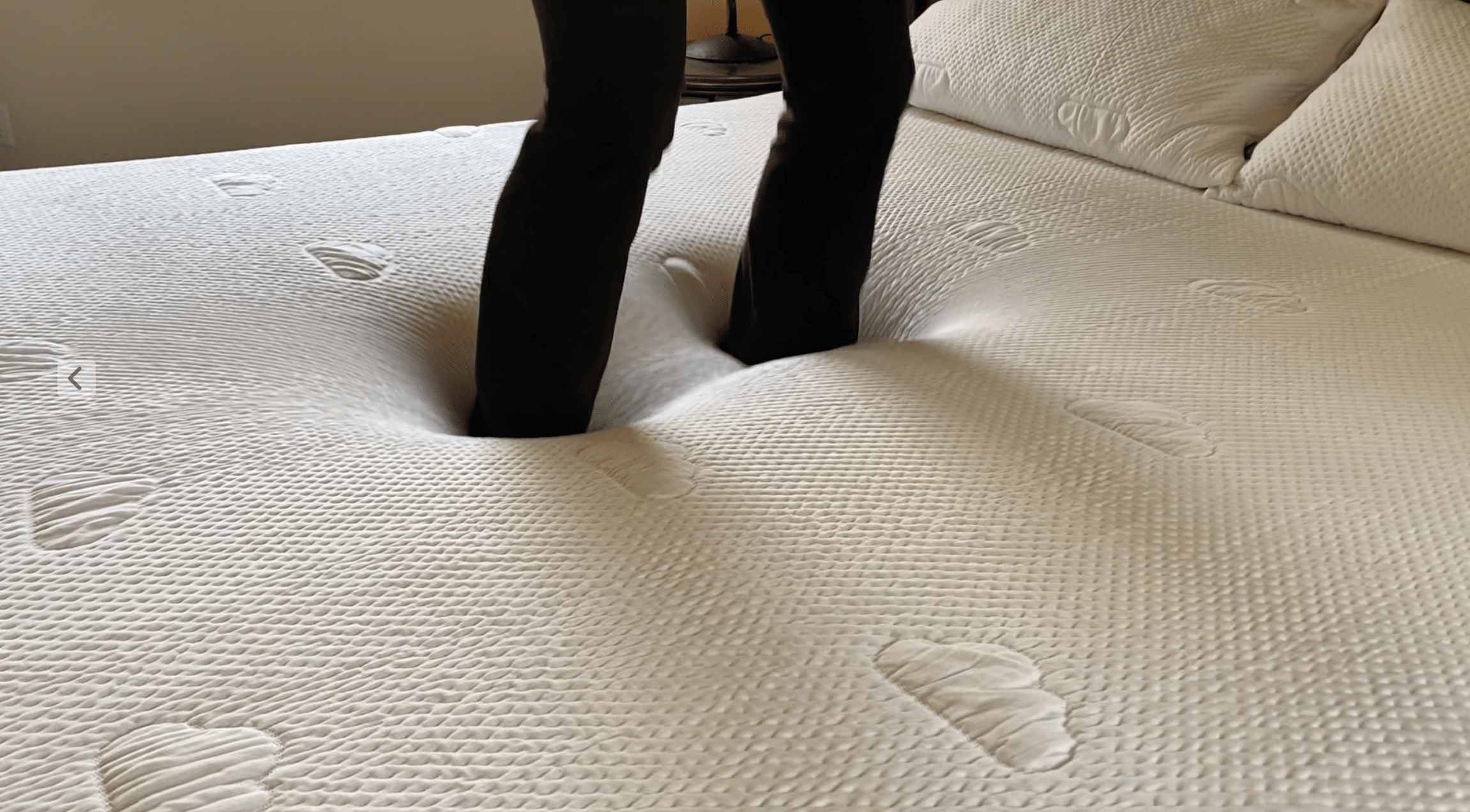 What Customers love: Luxury memory foam mattress. Fits majority of sleep preferences. Over 6000 5-star reviews.
---
5. The Birch Mattress
Best Natural Option
The Birch Natural mattress is a high quality natural mattress at a highly competitive price point. The wrapped coils provide a luxuriously supportive base that offers industry leading spinal alignment and cradles the natural curves of the body. Birch has built this mattress around optimizing pressure relief with the use of natural latex and wool comfort layers. Latex is one of the best foams on the market for providing pressure relief while still being supportive. The wool adds comfort while naturally wicking moisture and sleeping cool. Birch then has topped the mattress off with an organic cotton cover, making is naturally hypoallergenic and dust mite resistant. This mattress is a great all-around natural option for anyone looking for a medium-firm hybrid mattress that is chemical free.
What we love:
100% Made in the USA

Non-Toxic

Supportive, hybrid wrapped coil design

Luxury pressure relief

Natural and Organic Materials (Latex, Organic Wool & Cotton)

Universal "Medium-Firm" Feel
Buy Now
What our testers are saying:
Birch is a well built, medium-firm natural latex mattress that has the perfect level of support and pressure relief. Birch is known throughout the industry for their high quality natural latex mattress options. The Birch is a great value for a hybrid latex mattress and provides all the healthy benefits of a latex with the benefits of a coil innerspring unit. The Birch comes in a medium-firm comfort level to suit the vast majority of comfort levels and preferences and is perfect for a side sleeper. This mattress also has an organic cotton cove for any individuals with allergies or who are sensitive to non-organic fabrics.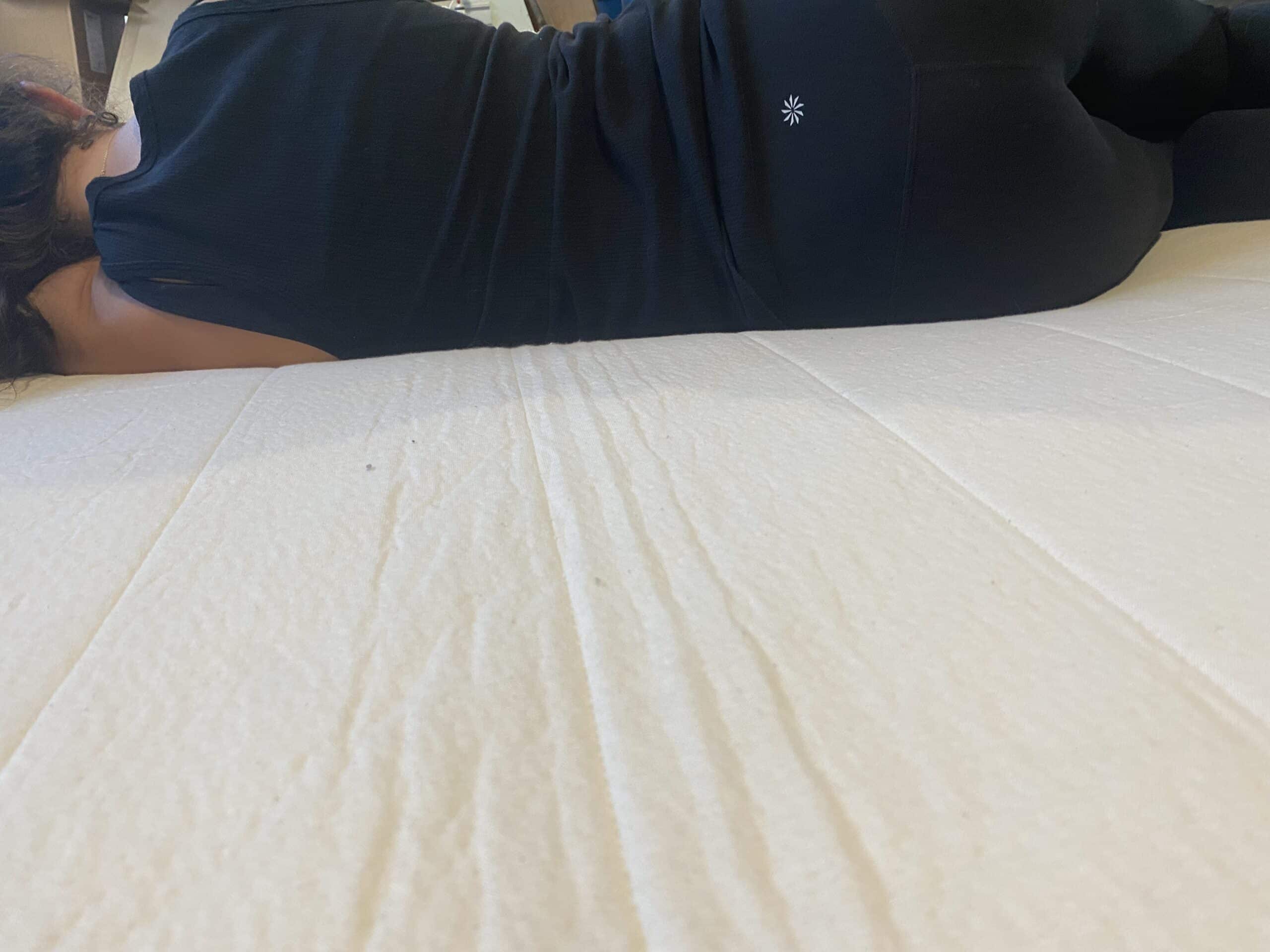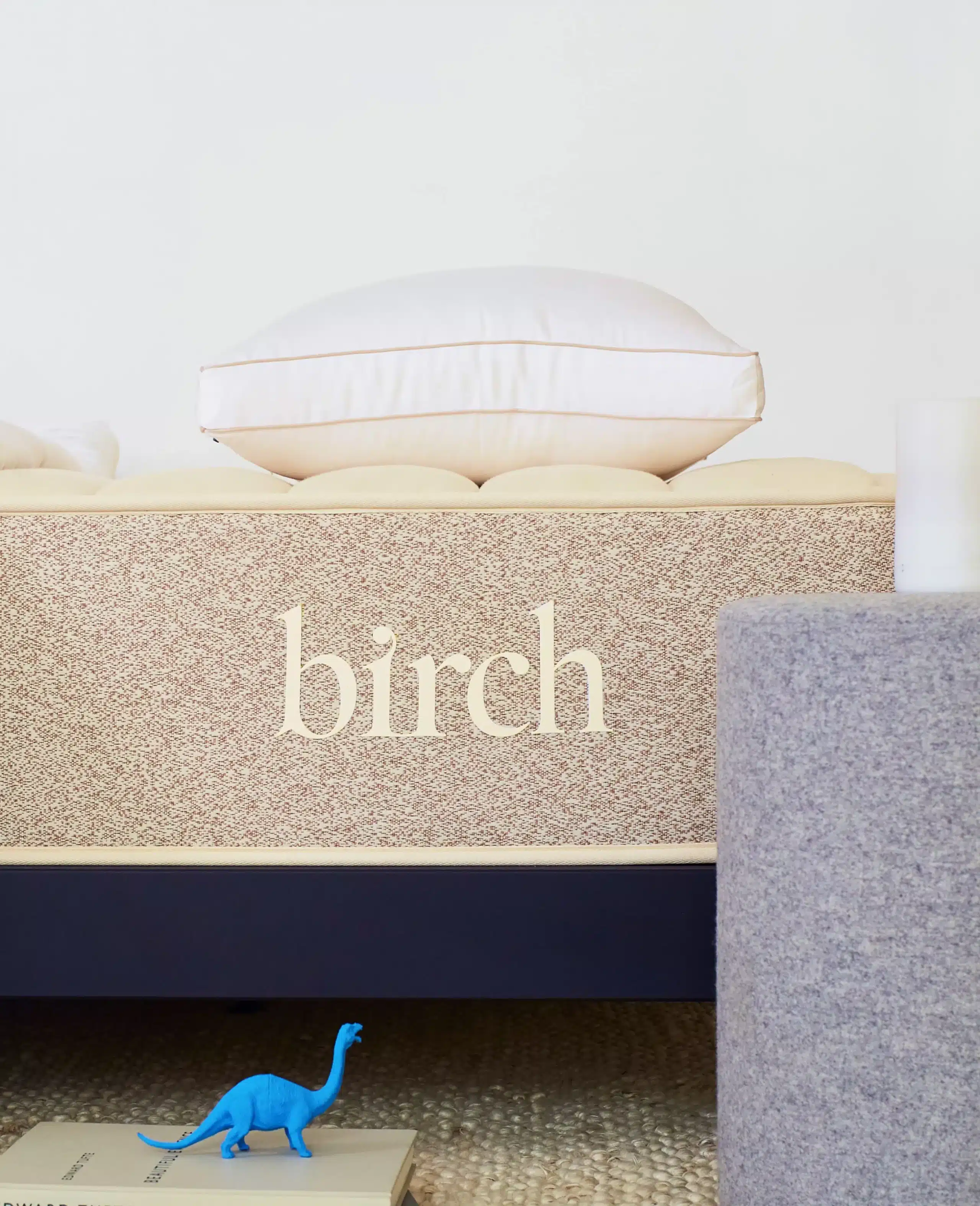 What Customers love: Medium-firm, natural latex mattress at an affordable price.
---
6. Bear Elite Hybrid
Best Pressure Relief
The Bear Elite Hybrid is a luxury hybrid mattress with a supportive wrapped coil innerspring unit and pressure relieving comfort layers. This mattress is available in a variety of firmness levels from luxury-plush to Extra-Firm. Bear is known for their memory foam mattresses and this mattress combines their memory foam design with the support of a traditional mattress. The mattress sleeps very cool and is built to last for years.
What we love:
Luxury materials and build

Choose firmness level: Luxury-Plush to Extra-Firm

Made in the USA

Sleeps Cool

Supportive Wrapped Coils System
Buy Now
What our testers are saying:
Bear has taken their original memory foam mattress to the next level and provided a luxury Hybrid mattress that incorporates heavy duty wrapped coils for a traditional mattress feel with extra support. Their extra-firm option is the most luxurious and high end extra-firm mattress in the industry. If you want a well made luxury mattress feel then you can't go wrong with the Bear Elite Hybrid.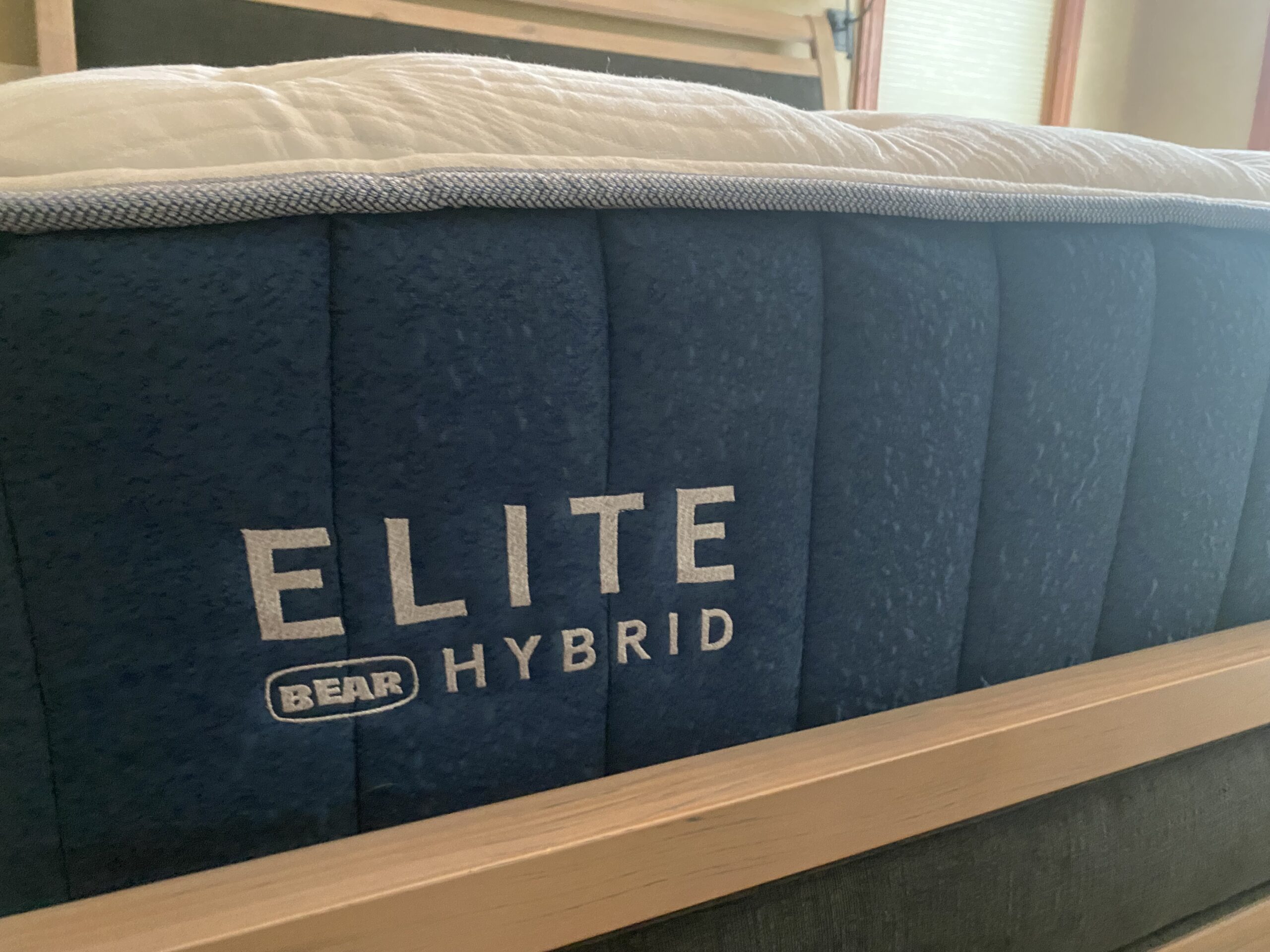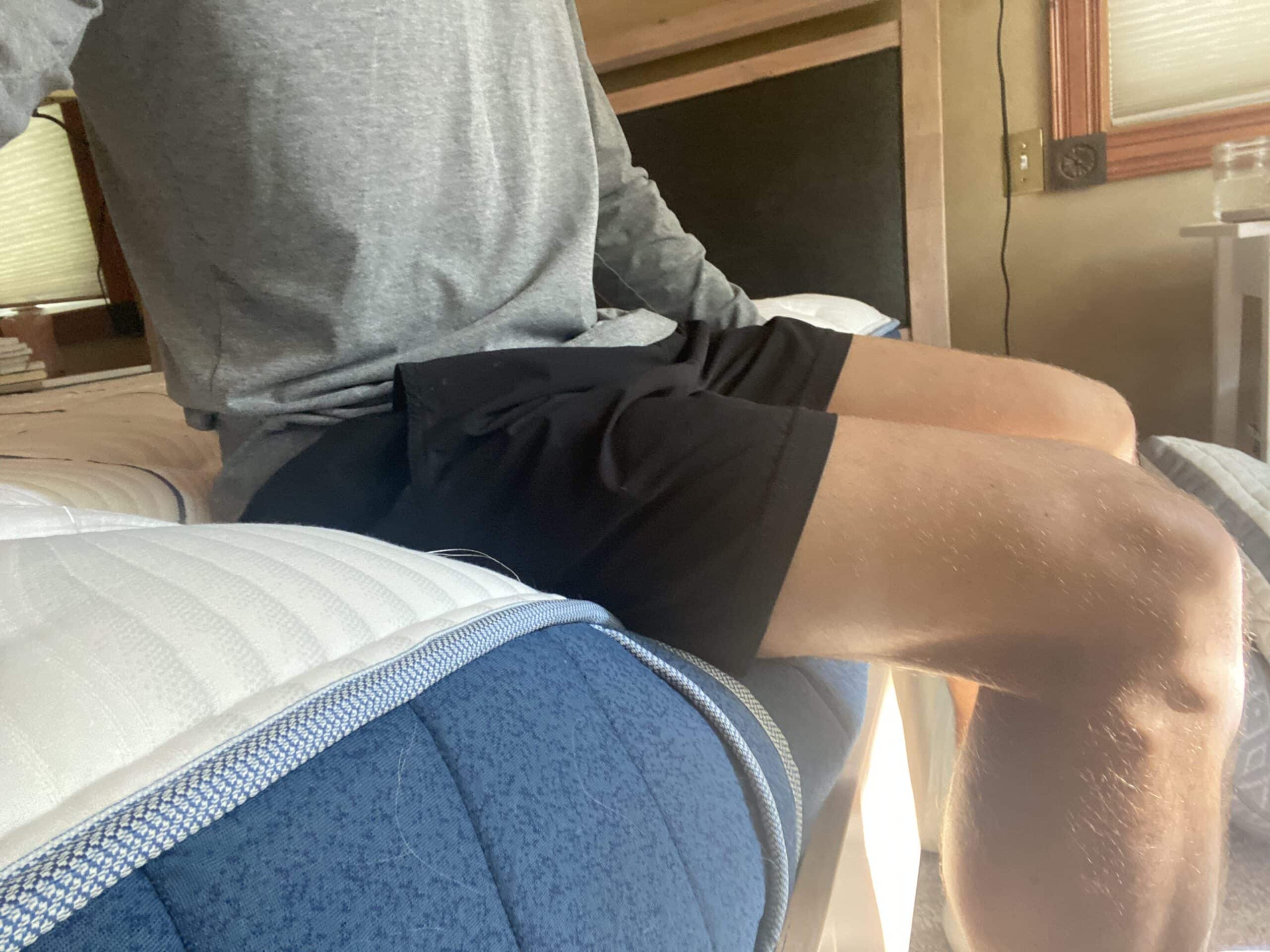 WHAT CUSTOMERS LOVE: Luxury firm feel and heavy duty support.
---
7. The Artic Dream Hybrid
Budget Friendly Pick
BUDGET FRIENDLY HYBRID MATTRESS
GREAT VALUE
The Arctic Dreams Hybrid mattress is engineered with one of the most advanced fabrics on the market—typically reserved for luxury beds—to deliver cooling relief on contact. This premium temperature moderation is paired with a four-layer hybrid design that offers a combination of high-quality foams and individually encased coils for deeper compression support. If you are looking for an entry level hybrid mattress this is a perfect option.
What we love:
Sleeps cool

Supportive hybrid design

Entry level price point

Made in the USA
Buy Now
What are individually wrapped coils? Are they the same as pocketed coils?
Pocketed coils are a patented technology in which individual springs that are each incased in their own fabric. Each spring compresses and expands individually and does not act as a unit. Pocketed coils were invented and patented in 1899 by an engineer by the name of James Marshall. The patent was granted in 1900 but pocketed coils didn't begin to be used in the main steam market until the last 20 years or so. Many other companies utilize a similar technology to pocketed coils, called individually encased coils or individually wrapped coils, however they are not officially the same as pocketed coil mattresses.
Benefits of wrapped coils
Partner Disturbance:
Seeing as each spring works individually, wrapped coil mattresses are great at isolating motion throughout the mattress. This is the same concept in the mattress commercial where you see the woman jumping on the mattress with a glass of wine and the glass of wine doesn't spill. Motion transfer is great for couples who don't want to disturb each other when getting up to go to the bathroom, moving during sleep or if one gets up earlier than the other.
Support:
Individually wrapped coils work individually to support each section of your body. This means the springs under your hips can be providing different pressure than those under your legs. Each coil is able to conform to the natural curves of your body and provide superior spinal alignment and pressure relief to other mattresses on the market.
Long lasting durability:
Wrapped coils are each incased in their own protective fabric and most quality pocketed coil systems (all are not created equal) will last longer than other mattresses on the market.
Breathability and cooling benefits:
Mattresses with individually encased coils have a lot of open air space in the core of the mattress allowing for airflow throughout your bed and ultimately breathability and a cooler sleeping environment for the sleeper.
Downsides of wrapped coils
Manufacturers will use "pocketed coils (patented term)" or "wrapped coils" as a buzz word to sell you a mattress that is low quality. While pocketed coils in themselves are a great support system you need to also look at the quality of the foam layers on top of the coils to be sure the mattress as a whole is well made and will be a comfortable choice.
What are wrapped coils made of?
Individually wrapped coils are made of metal springs and incased in a light breathable fabric to keep them protected.
How long does a coil mattress last?
A well made coil mattress should last around 10 years with proper care. This means you should be spinning the mattress if instructed and flipping it if it is double sided. Double sided mattresses will last even longer. Lighter weight sleepers and less active sleepers may be able to get more time out of their mattress whereas heavier individuals or couples may find themselves replacing their mattress more often. In general, innerspring mattresses should hold up longer and be more durable than their all-foam mattress competitors.
Wrapped coils vs traditional innersprings
Coils and traditional innerspring mattresses are the same in that they both utilize metal springs for support.
Traditional innerspring: A traditional innerspring unit is comprised of coils that are all interconnected and work together as a single unit to provide support. This means if you push down on one corner of the mattress the opposite corner will also react to that movement. Traditional innersprings have been used for years and are still a great option for support if you prefer the bounce and support of a spring mattress
Wrapped coils: Coils use the same spring design as a traditional innerspring mattress, but each spring is an individual unit wrapped in a single piece of fabric. This means each spring acts along when compressed. For example if you push down on the corner of a bed with individually wrapped coils only that single section will react while the opposite end of the bed stays unaffected.
Which one is better: Neither is necessarily better than the other but many mattress companies today are going with individually pocketed coils due to the fact that they are better at minimizing partner disturbance and conforming to the natural curves of the body.
Wrapped coils vs memory foam
Memory foam and coils are the same in the fact that they both minimize motion transfer and partner disturbance by isolating pressure and movement to a single section of the mattress. Other than that they provide very different feels and sleep experiences.
What they both do well:
Partner disturbance
Spinal alignment
What do coils do better?:
Support: For the most part individually wrapped coils will have better support than that of an all foam mattress. The strength of metal springs is just no match for foam.
Sleeping cool: Coils have a lot of open air space and provide easy breathability and airflow for the mattress. This keeps your bed cooler and ultimately allows for you to sleep cooler, while mattresses made of all foam are notorious for sleeping hot.
Durability: An individually wrapped coil mattress usually will take longer to break down than a foam mattress.
Bounce: If you enjoy the subtle bounce from a traditional spring mattress then pocketed coils will give you that same feel. An all foam mattress feels more like a cradling/hugging sensation.
What foam mattresses do better
Pressure relief: all foam mattresses are usually slightly softer and have more give/sink to them. This is great for side sleepers who need additional pressure relief to their muscles and joints
Things to consider when purchasing a wrapped coil mattress:
Comfort Preference: The coil acts as a support system but the top layers act as your comfort layers. Do you like the feel of memory foam? The natural elements of latex? Do you want your mattress firm or soft? All of these questions should be asked to ensure you choose the correct coil mattress for your specific needs.
Price: How much are you willing to spend? There are very basic coil options and expensive high end versions. Decide what your budget is and look at the mattresses that are available to you. You do not need to spend thousands of dollars to get a great night sleep but you also can't expect a quality product from a mattress that costs $200 on amazon.
What foundation to use with a coil mattress
A coil mattress can be put on just about and base or foundation on the market. From platform beds, to adjustable bases, bed slats and box springs. Choose a support system that you prefer and as long as it is sturdy and properly set up, then your mattress will work great with it.
Getting rid of your old mattress
After purchasing a new mattress you may be wondering how to get rid of your old one. The online companies do not offer mattress disposal services so you are on your own finding a way to get rid of it. Luckily, A Bedder World offers mattress disposal and recycling throughout the country. We have recycle dover 500K mattresses to date. Simply book a pick up online, put your items outside and POOF let us come take them off your hands. A pillow top mattress is considered 1 piece and costs around $80 to dispose of.
Overall, choosing a coil mattress that is right for you boils down to your preferences and personal needs. All of the companies in this list are trusted in the industry and provide a great product that you will be happy with.