7 Best Mattresses "Made in the USA" (Tested & Reviewed)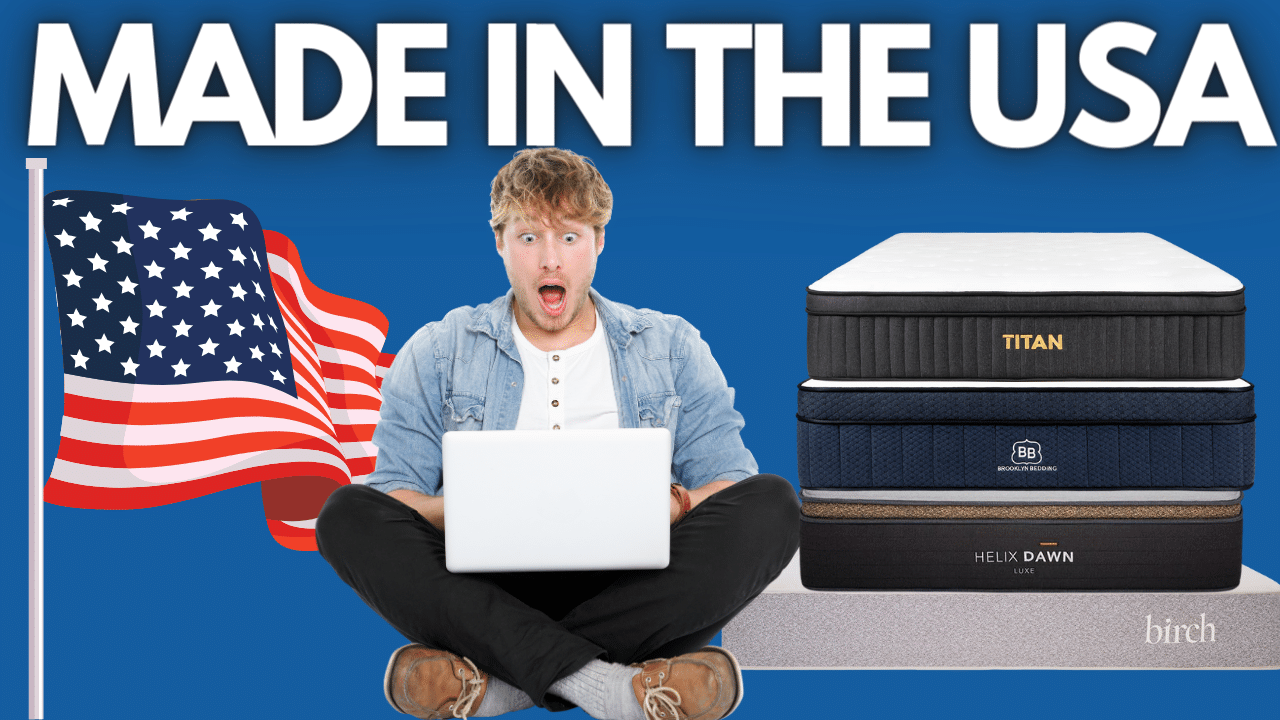 When it comes to choosing a mattress, there are countless options available on the market. From memory foam to innerspring to hybrid mattresses, there is no shortage of choices. However, one factor that many consumers overlook when making their decision is where the mattress is made. USA-made furniture and mattresses have gained popularity in recent years, and for good reason.
In this article, we will explore the benefits of USA-made mattresses versus imported mattresses, and why purchasing a USA-made mattress may be the best choice for you.
---
7 Best Mattresses Made in the USA
---
Quick Picks – Top 7 USA Made Mattresses
---
7 Best Mattresses Made in the USA
---
OUR RESEARCH: Our team runs mattress recycling facilities throughout the country. The facilities also receive returns of mattresses that customers do not like. We have analyzed over 500K mattresses and sleep products from all the major companies. We know which products are made well and which mattresses customers are keeping or returning.
---
1. Bear Elite Hybrid
Best Overall -Editor's Pick
The Bear Elite Hybrid is a luxury hybrid mattress with a supportive wrapped coil innerspring unit and pressure relieving comfort layers. This mattress is available in a variety of firmness levels from luxury-plush to Extra-Firm. Bear is known for their memory foam mattresses and this mattress combines their memory foam design with the support of a traditional mattress. The mattress sleeps very cool and is built to last for years.
What we love:
Luxury materials and build

Choose firmness level: Luxury-Plush to Extra-Firm

Made in the USA

Sleeps Cool

Supportive Wrapped Coils System
Buy Now
What our testers are saying:
Bear mattress is headquartered in Hoboken, NJ. All of their mattresses are made 100% in the USA with all USA sourced materials. Bear has taken their original memory foam mattress to the next level and provided a luxury Hybrid mattress that incorporates heavy duty pocketed coils for a traditional mattress feel with extra support. Their extra-firm option is the most luxurious and high end extra-firm mattress in the industry. If you want a well made luxury mattress feel then you can't go wrong with the Bear Elite Hybrid.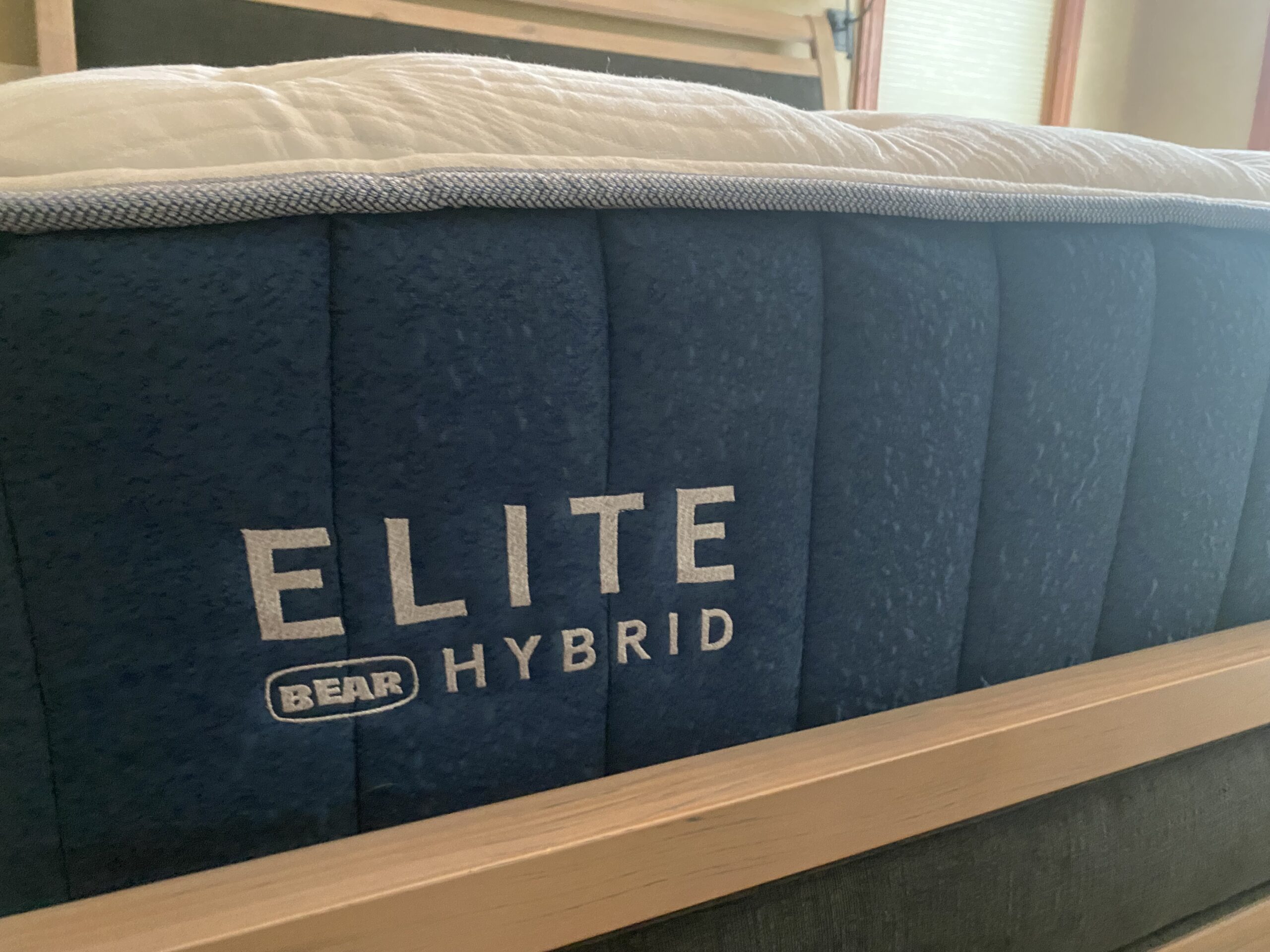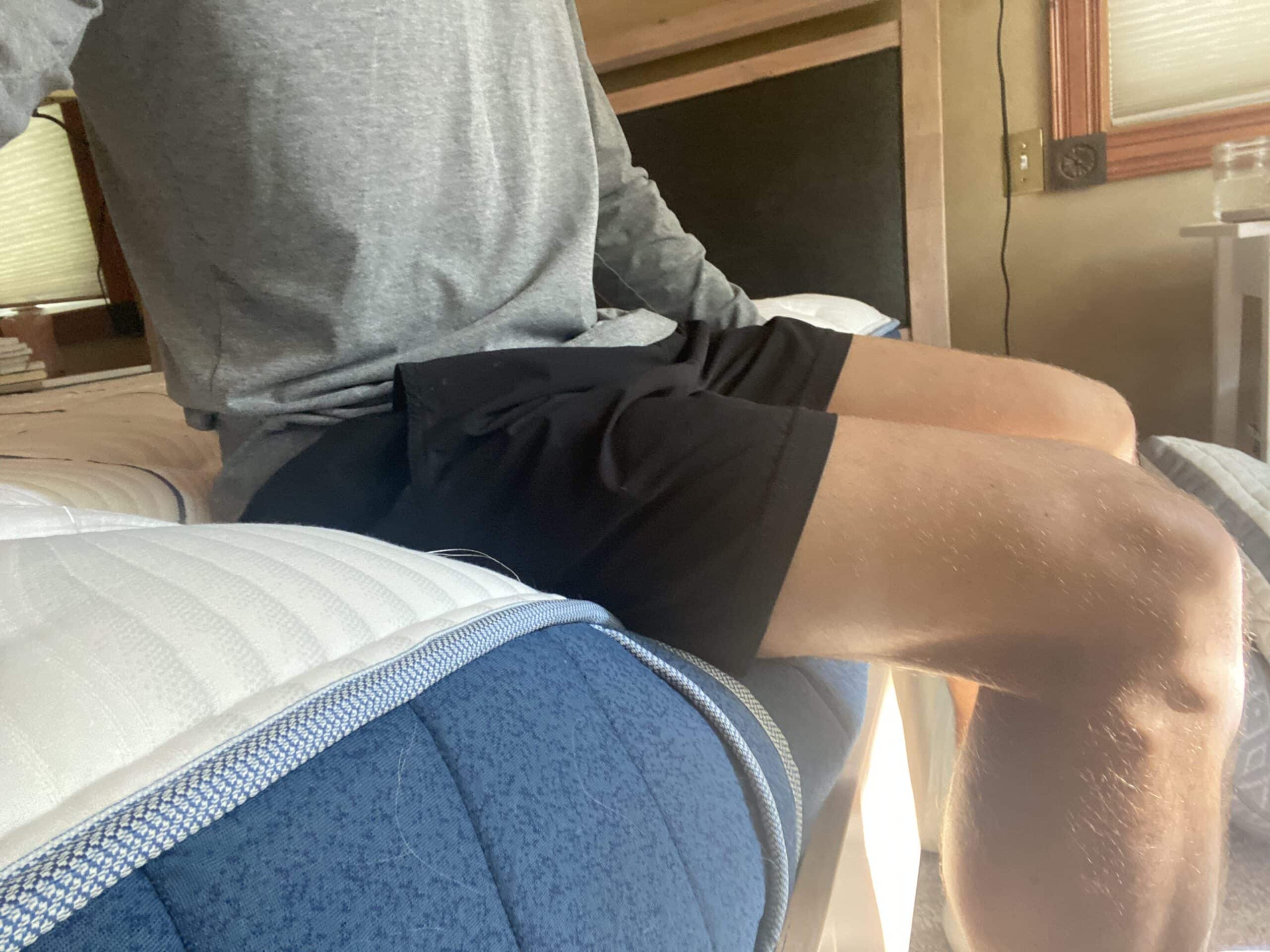 WHAT CUSTOMERS LOVE: Luxury plush or luxury firm options and heavy duty support.
---
2. The Dreamfoam Essential by Brooklyn Bedding
Budget Friendly Pick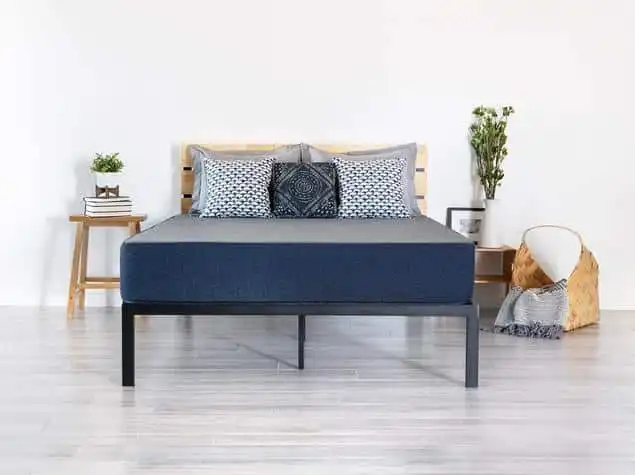 BUDGET FRIENDLY
This may be the best budget friendly mattress on the market. The combination of high density support foam and memory foam comfort layers makes for a supportive, pressure relieving sleep experience. If you like the feel of memory foam and are looking for an affordable sleeping option then this is the best mattress you will find. Brooklyn Bedding makes all of their mattresses in their own factories in Arizona and are able to cut out the middle man and offer customers factory direct prices.
What we love:
Budget friendly price point

High quality, supportive memory foam design

Made in the USA (Arizona Factory)

Available in custom sizes and thicknesses
Buy Here
What our testers are saying:
The Dreamfoam mattress is probably the best "bang for your buck" mattress on the market. Not only is the level of quality and materials used very high end, it is also 100% made in the USA at their factory in Arizona, which is pretty much unheard of at this price point. The mattresse uses a high density support foam on the bottom layer to support even the heaviest of sleepers and then provides a luxurious high quality layer of memory foam on top for comfort and pressure relief. The cover is very soft and easily unzips for washing/cleaning. This mattress comes in a variety of thickness options and sizes (we recommend at least a 10″ thickness for a king size that you will be sleeping on every night.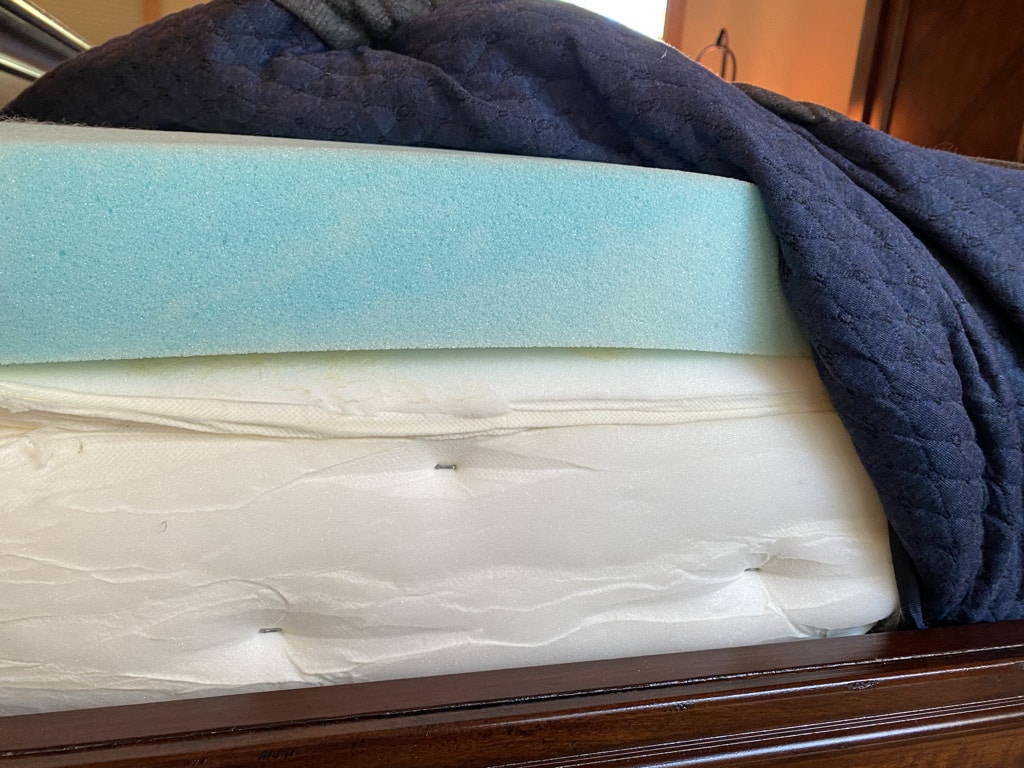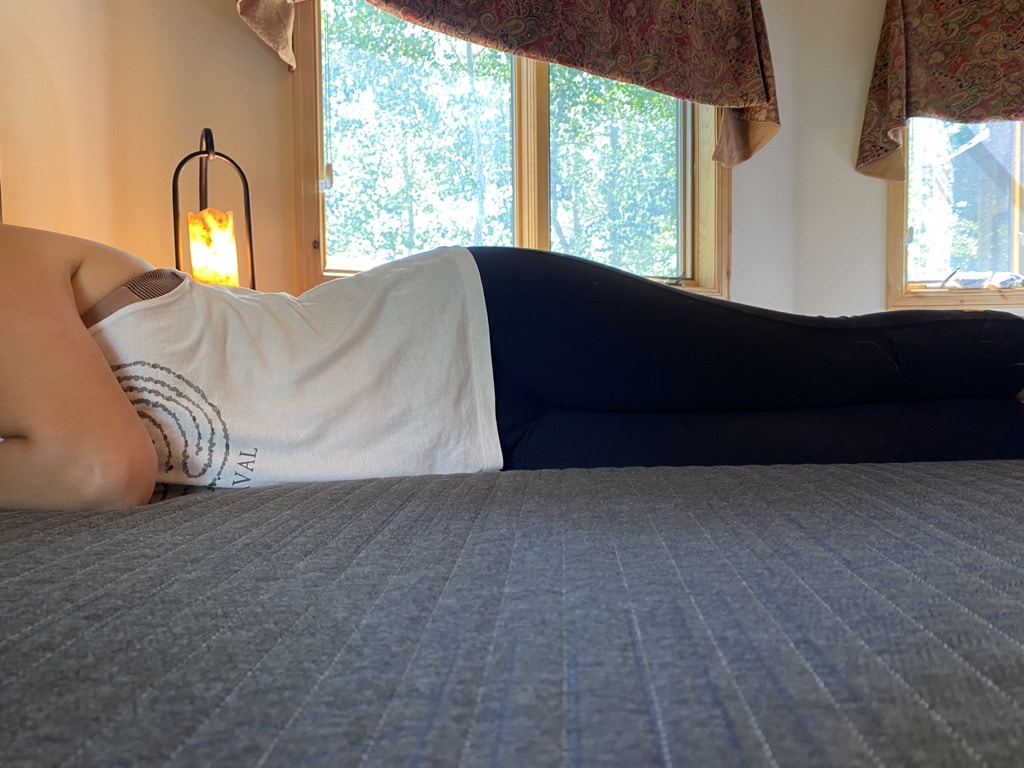 ---
3. The Plank
Best Firm Option
The flippable Plank Luxe Hybrid is designed to be the firmest mattress on the market—pairing all of the benefits of the original Plank with the additional responsiveness and pressure point relief of individually encased coils. Inspired by the minimalist approach to sleep in the Far East, the firmer, flatter, flippable surface of the Plank mattress creates a neutral spine position that's better for your back and posture overall. The 2-sided design allows for multiple comfort preferences - The top side of the mattress feels like a traditional firm; the bottom side of the mattress is ultra-firm.
What we love:
Built specifically for people who like a firm mattress

2-sided (firm and extra-firm)

Heavy duty individually encased coil support system
Buy Here
What our testers are saying:
The Plank is made by Brooklyn Bedding and is 100% made in the USA in their factory in Arizona. The Plank Hybrid mattress is made specifically for those sleepers who prefer an extra firm sleeping surface, which is great for anyone with back pain. It is by far the best mattress on the market for people who love a firm mattress. If you buy mattresses and constantly are wanting them firmer then this mattress was made for you. The Plank hybrid mattress takes firm to the next level and offers a 2 sided design with a standard firm and extra firm surface. They also offer an option "cooling layer" that you can add on top to help keep you sleeping cooler during hot months. At just over 1000 for a queen size, the price point is very competitive. Putting a firm mattress on a platform style bed is going to maximize its firmness level because it takes away any give or bounce that a box spring would add.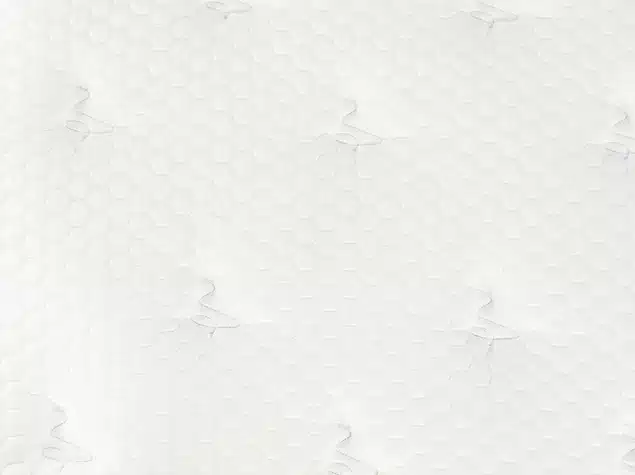 ---
4. The Puffy LUX Hybrid
Best Memory Foam
LUXURY HYBRID MEMORY FOAM MATTRESS
The Puffy Lux Hybrid Mattress measures 12″ in thickness and is a great all around hybrid mattress for any sleeper. The combination of wrapped coils and memory foam offer superior adaptability and pressure relief for side, back and stomach sleepers. If you are looking for a quality mattress at a great price that will be your every-night mattress, the Puffy Lux is hard to beat.
What we love:
Unbeatable value

Heavy duty support from wrapped coil system

Luxury pressure relief

Removable and washable cover

Made in the USA
Buy Here
What our testers are saying:
The Puffy Lux mattress is a hybrid memory foam mattress made 100% in the USA by the well known and trusted Puffy brand. This bed incorporates the use of a very supportive pocketed coil innerspring unit with luxury memory foam top layers. The pocketed coil innerspring base in the LUX offers heavy duty support that doesn't give or sag under pressure and leaves you feeling very supported even on the edge of the mattress. The memory foam top layers allow for pressure relief when sleeping on your side and hug the hips and shoulders. The medium-firm feel is a great comfort level for the vast majority of sleepers and is a comfortable mix for side sleepers who want support and some give. A memory foam mattress like of this quality is great for a platform bed and will give you a luxurious level of comfort and pressure relief.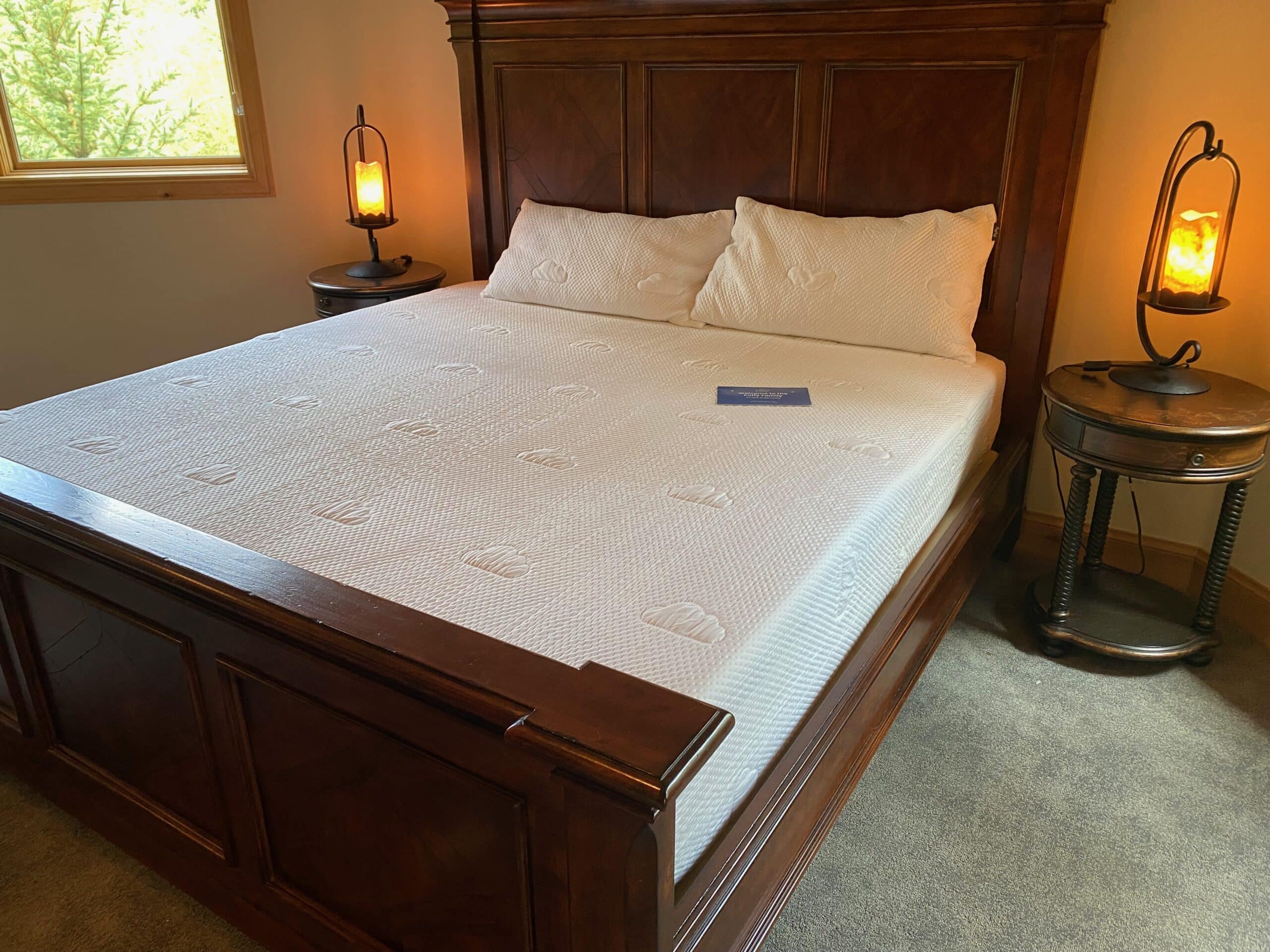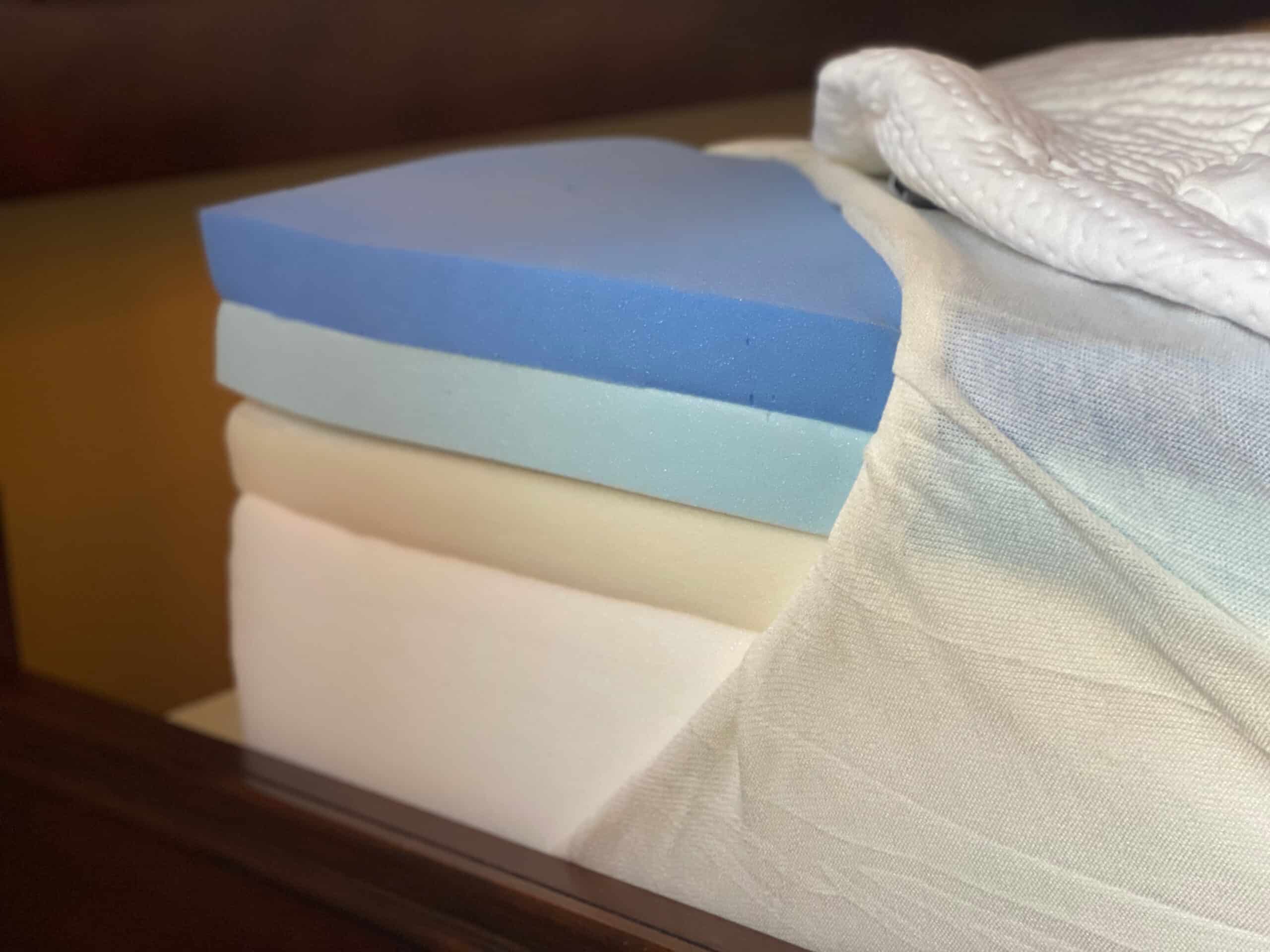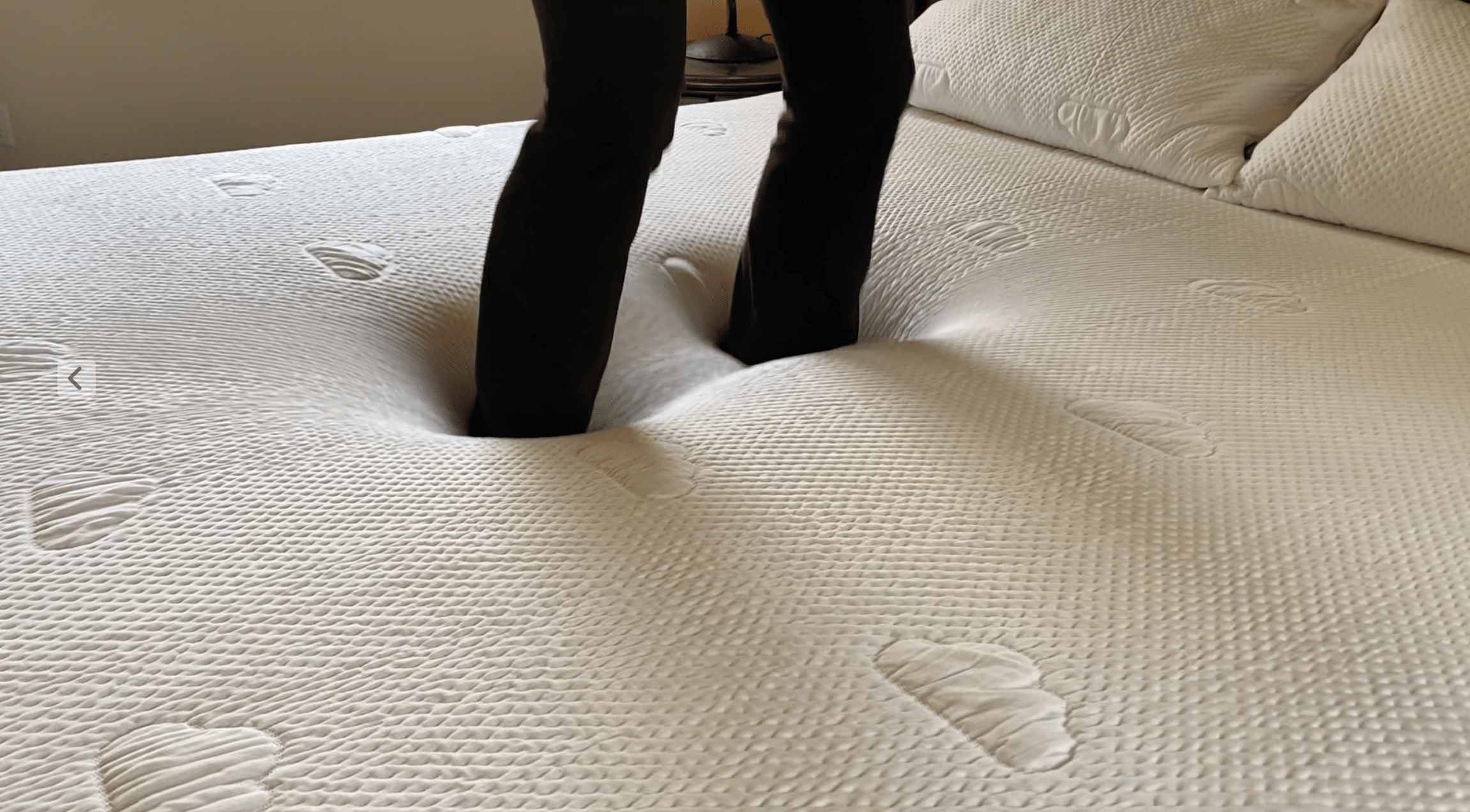 What Customers love: Luxury memory foam mattress. Fits majority of sleep preferences. Over 6000 5-star reviews.
---
5. The Birch Mattress
Best Natural Option
The Birch Natural mattress is a high quality natural mattress at a highly competitive price point. The wrapped coils provide a luxuriously supportive base that offers industry leading spinal alignment and cradles the natural curves of the body. Birch has built this mattress around optimizing pressure relief with the use of natural latex and wool comfort layers. Latex is one of the best foams on the market for providing pressure relief while still being supportive. The wool adds comfort while naturally wicking moisture and sleeping cool. Birch then has topped the mattress off with an organic cotton cover, making is naturally hypoallergenic and dust mite resistant. This mattress is a great all-around natural option for anyone looking for a medium-firm hybrid mattress that is chemical free.
What we love:
100% Made in the USA

Non-Toxic

Supportive, hybrid wrapped coil design

Luxury pressure relief

Natural and Organic Materials (Latex, Organic Wool & Cotton)

Universal "Medium-Firm" Feel
Buy Now
What our testers are saying:
Birch is a well built, medium-firm natural latex mattress that has the perfect level of support and pressure relief. Coupled with a platform bed this mattress is at its best. The firmness of a platform combined with the sturdy pocketed coil base and natural latex, provides a healthy and luxurious sleep environment you will love. Birch is 100% made in the USA and is known throughout the industry for their high quality natural latex mattress options. The Birch is their most budget friendly latex mattress and provides all the healthy benefits of a latex with the benefits of a pocketed coil innerspring unit. The Birch comes in a medium-firm comfort level to suit the vast majority of comfort levels and preferences and is perfect for a side sleeper. This mattress also has an organic cotton cove for any individuals with allergies or who are sensitive to non-organic fabrics.
What Customers love: Medium-firm, natural latex mattress at an affordable price.
---
6. The Midnight LUXE
Best for Side Sleepers
The Helix Midnight LUXE is their most awarded mattress and is a great all around mattress in our opinion. This mattress is going to have a medium-firm feel which is perfect for most sleep preferences and styles. The individually wrapped coil support system provides the support and bounce of a traditional innerspring unit but has the bonus of "zoned" support which means it perfectly supports and gives to the natural curvature of your body, allowing for industry leading spinal alignment and pressure relief. Helix also offers a softer and firmer option in their LUXE lineup if you prefer something on one of the other ends of the firmness spectrum. Overall, our team loves this mattress and many of our employees choose this exact mattress in their own homes at night.
What we love:
Medium-firm feel

Made in the USA

Cooling/Breathable cover

Highly awarded and reviewed

"Zoned" lumbar support coils for luxury support and pressure relief

Premium quilted pillow top

Hypoallergenic cover
Buy Now
What our testers are saying:
The Midnight LUXE is our testers favorite all around mattress for side sleepers and is the one many of our team choose to sleep on every night. It is made by the Helix brand and is 100% made in the USA. This is one of the most universally liked and recommended mattresses in the industry. It is supportive while still being comfortable and has a mix of pocketed coils and a memory foam pillow top, to give support and pressure relief. This mattress was made specifically for side sleepers who prefer a medium firmness, giving them the best of both worlds in terms of support and pressure relief. The zoned pocketed coil system works to add extra support under the hips and shoulders to keep a flat and straight spine.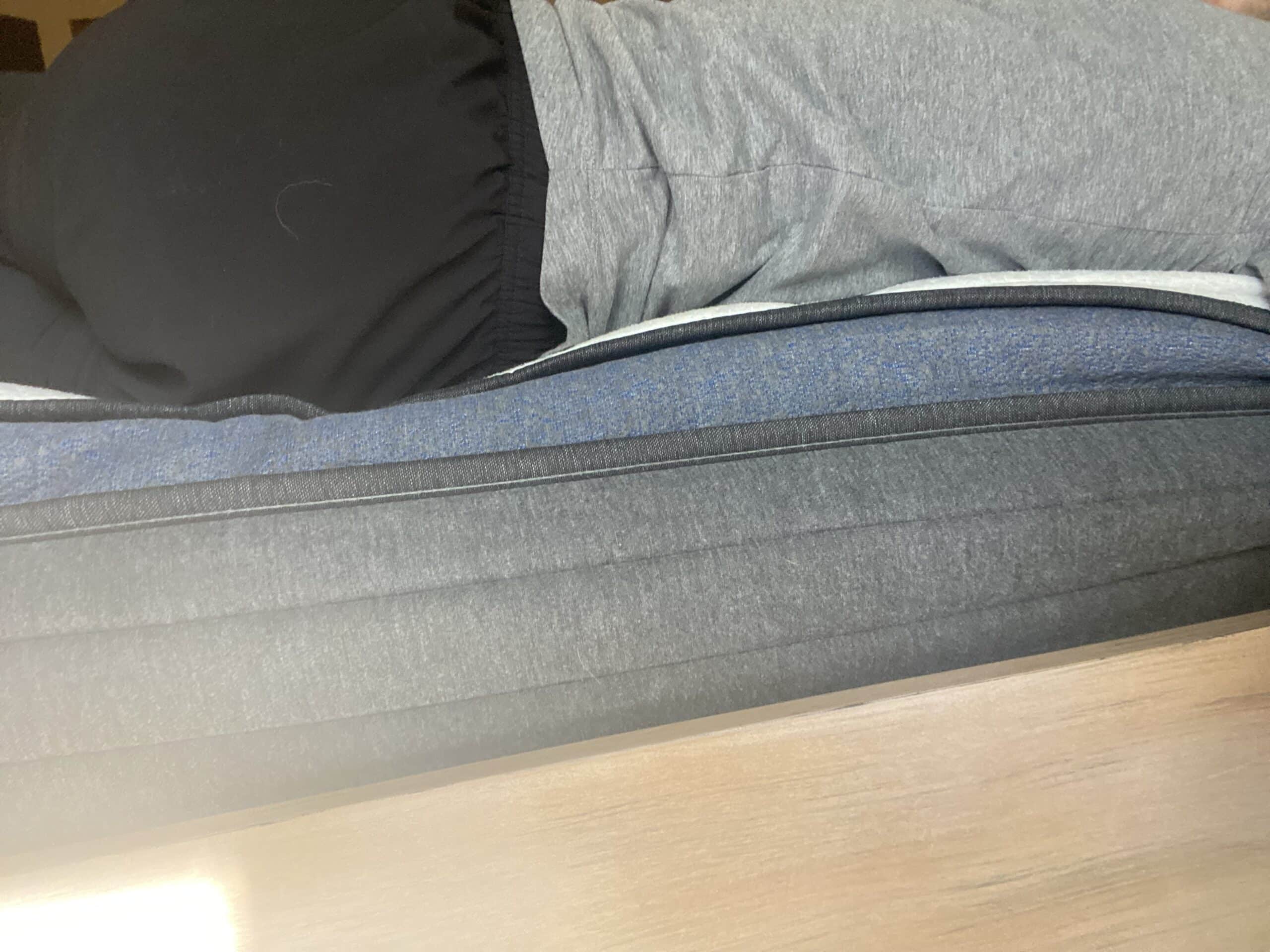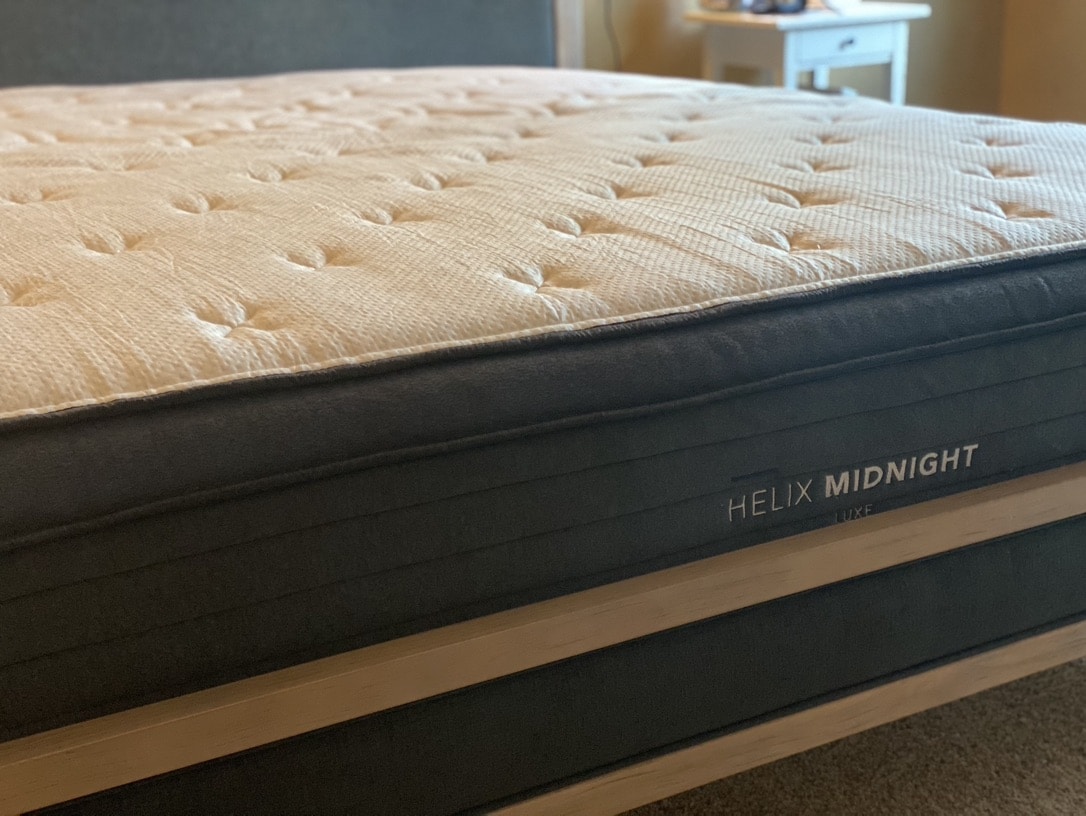 What Customers love: Luxury pillow-top comfort. Great for all sleeping types
---
7. The Helix Dusk LUXE
Best For Pressure & Pain Relief
The Helix Dusk is a quality hybrid mattress with a medium-firm comfort level that is great for the vast majority of sleep preferences and styles. The Dusk utilizes zoned support within its pocketed coil system to adapt to pressure points and offer spinal alignment for combination sleepers. This mattress was awarded best mattress for sciatica by Medical News and is a great all around option for pressure and pain relief. Helix is a trusted brand within the mattress industry and makes all of their mattresses 100% in the USA.
What we love:
Spinal alignment with zoned support system

Pressure Relief

Made in the USA

Sleeps Cool

Great for combination sleepers or couples

Pain relief benefits
Buy Now
What our testers are saying:
The Helix Dusk is a great all around mattress and has won a variety of awards for its quality and value. The zoned pocketed coil innerspring unit is supportive and perfect for use on any platform bed or bed slats. It offers quality comfort and support with a medium feel that allows for the natural curvature of your spine whether you sleep on your back or stomach. The top comfort layers of this mattress provide pressure relief and contouring to adapt to different styles of sleepers and couples. It is 100% made in the USA with USA sourced materials that are high quality and will land for years to come.
High quality pressure relief and support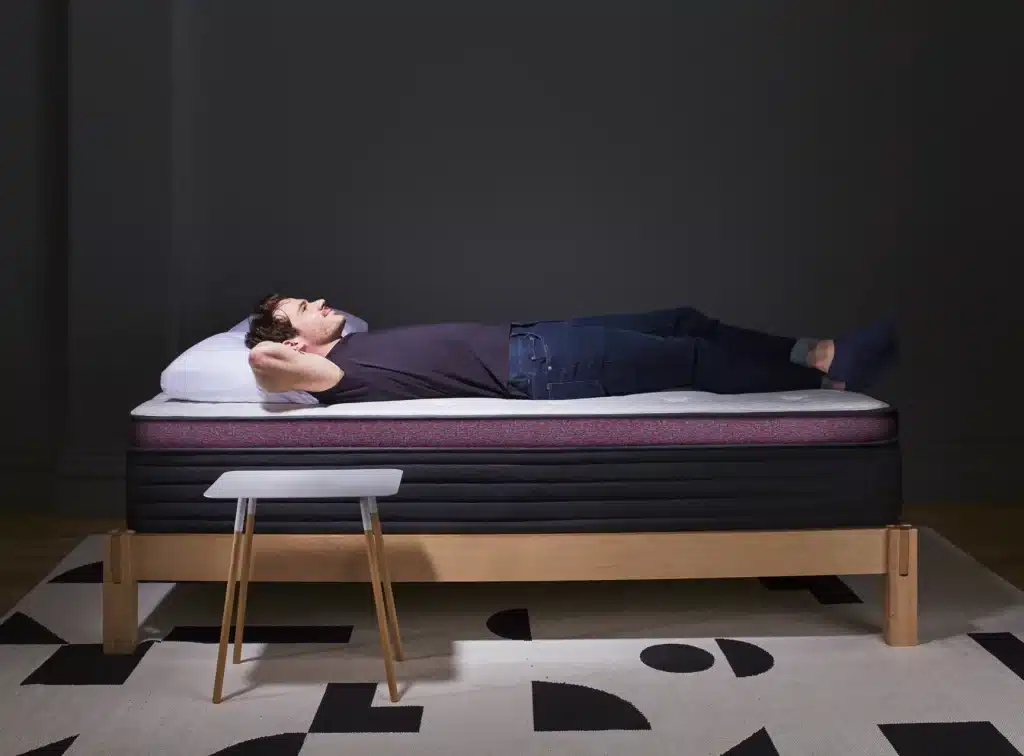 Luxurious tufted cover with quality stitching
Great all-around hybrid design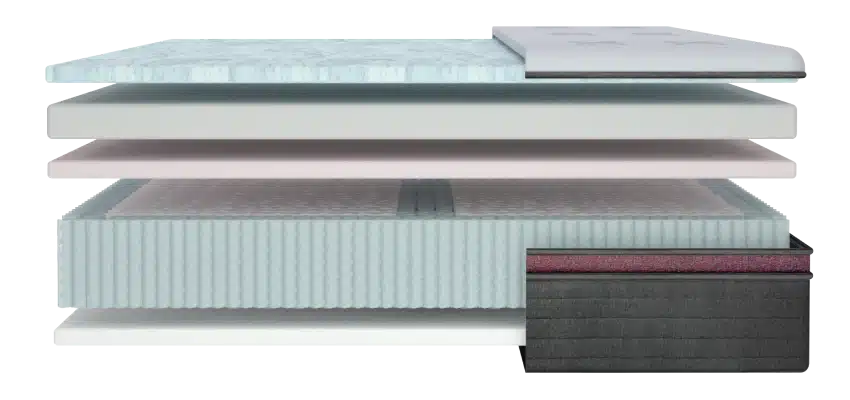 ---
Reasons to Buy A Mattress Made in the USA
Quality Materials
One of the biggest advantages of USA-made mattresses is the quality of the materials used in their construction. American manufacturers are held to strict quality control standards, which means that the materials used in their products are of a higher quality than those used in imported mattresses.
For example, many American-made mattresses are constructed using premium materials like organic cotton, natural latex, and memory foam. These materials are not only more comfortable than their cheaper counterparts, but they are also more durable. A high-quality mattress is a long-term investment, and by choosing a USA-made mattress, you can be sure that you are getting a product that will last for years to come.
In addition, many USA-made mattresses are manufactured using eco-friendly materials. Many American manufacturers are committed to sustainability and are dedicated to reducing their impact on the environment. This is not always the case with imported mattresses, which may be made from cheaper, less eco-friendly materials.
Better Working Conditions
Another advantage of USA-made mattresses is the working conditions under which they are produced. American manufacturers are required to comply with strict labor laws that protect workers' rights and ensure fair wages. This means that workers in American mattress factories are treated better and are paid more than those in other countries.
In contrast, many imported mattresses are made in factories with poor working conditions, where workers are paid very low wages and may not have access to basic rights and protections. By buying a USA-made mattress, you can be confident that you are supporting fair labor practices and helping to promote better working conditions for workers around the world.
Better Customer Service
American manufacturers are known for their excellent customer service, with many offering generous warranties and sleep trials. If you have an issue with an American-made mattress, you can usually contact the manufacturer and get a quick and helpful response. This is not always the case with imported mattresses, which may have poor customer service and may not offer warranties or sleep trials.
Many USA-made mattresses come with extended warranties that cover the mattress for a longer period of time. This is a testament to the quality of the materials used in their construction and shows that American manufacturers stand behind their products.
Supporting American Jobs
By buying a USA-made mattress, you are also supporting American jobs. The mattress industry is a significant employer in the United States, and by buying an American-made mattress, you are helping to support jobs in this industry.
Many American manufacturers are also small businesses, and buying their products helps to support the local economy. In contrast, buying imported mattresses often means supporting foreign companies that may not have the same commitment to American jobs and the local economy.
Customizable Options
USA-made mattresses often offer more customizable options than imported mattresses. American manufacturers often allow customers to choose the size, firmness, and other features of their mattress, which means that you can get a mattress that is tailored to your specific needs and preferences.
In contrast, imported mattresses often come in standard sizes and firmness levels, which may not be suitable for everyone. By buying an American-made mattress, you can get a mattress that is designed to meet your individual needs and provide you with the best possible sleep experience.
Warranty and Return Policies
USA-made mattresses often come with generous warranty and return policies. American manufacturers are confident in the quality of their products and offer warranties that reflect this confidence.
Final Thoughts
As you can see, it is the American engineering used to make these mattresses that makes them so good.
Many of these mattresses are considered the best internationally, showing that you don't have to look for inferior products if you want to support US innovation.
Equally many of these products seek to use as many eco friendly manufacturing processes and products as they can, also showing that the US is full of eco friendly products that also don't sacrifice quality at all.
We hope that in this article you can find the right US made mattress for you that can help support your back and sleeping habits as much as it can support US industry and eco friendly practices.
Frequently Asked Questions
What Is A Bed In A Box?
Mattresses are one thing that can really affect our sleep and, in turn, our lives. Yet, for a long time many people will avoid getting a mattress due to the awkward nature of having to transport and maneuver it into your bedroom.
A bed in a box attempts to resolve this issue, helping people get better sleep, by delivering a mattress that is rolled up into a box.
This doesn't affect quality too much, albeit with some coiling restrictions, and can simply be unraveled in your bedroom easily, usually with a period of time for it to return to its natural shape, ready to use.