(Top 5):
Best "Extra Firm" Mattress Options
If the majority of supposedly "firm" mattresses that you lay on are still not firm enough, then you have come to the right place. The mattresses listed in this post are the firmest of the firm on the market. These mattresses are made for customers who want an extra-firm mattress that still provides them with comfort and proper support. We have listed firm mattresses in a variety of different categories to meet all material and different firm comfort preferences.
---
Top 5: Extra Firm Mattresses
---
1. The Plank
Best Extra-Firm Overall (Editor's Pick)
What we love:
Built specifically for people who love a firm mattress

Flippable (2 sided) - Firm and Extra-firm sleeping option

Reputable manufacturer. 1000+ reviews.
Buy Here
What our testers are saying:
The Plank mattress was specifically made for "extra firm" mattress lovers. The Plank calls itself "The Firmest, Flattest, Healthiest way to sleep". The mattress is 2 sided and allows sleepers to choose from a "firm" or "extra firm" sleeping option. This mattress is made by the Brooklyn Bedding family and is a trusted name in the industry. Brooklyn Bedding has been in the mattress industry since 2008 and makes all of their mattresses in their own factory in Arizona. This allows them to cut out the middleman and sell direct to the customer, saving you money and giving you a great product at an affordable price. The plank uses high density foam for support and a tight knit cover for ultimate firmness. The firmness of the plank mattress is great for offering support and spinal alignment to anyone with back pain.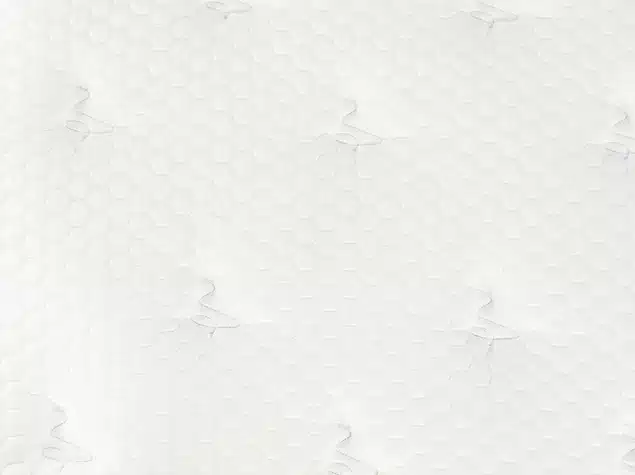 WHAT CUSTOMERS LOVE:
2-sided for firm and extra-firm comfort options. Built specifically for firm-mattress lovers.
---
2. The Helix Twilight
Best Extra-Firm Option for Side Sleepers
What we love:
Extra firm feel

Built specifically for side sleepers

Luxury pressure relief

Highly Reviewed

Made in the USA

Supportive hybrid design

Premium cooling cover
Buy Now
What our testers are saying:
Helix has been around for many years and is a well known and trusted brand in the mattress industry. They are most known for their luxurious mattresses that cater to each type of sleeper and their specific needs. The Twilight is made for firm mattress lovers who sleep on their side. If you sleep on your side a typical firm mattress may not have enough pressure relief for the curves of your body and can leave you with aches and pain. The Twilight provides a firm flat sleeping platform while still offering pressure relief for the natural curves and pressure points when sleeping on ones side. This mattress combines the supportive benefits of a pocketed coil innerspring unit with the pressure relieving benefits of a firm memory foam layer.
WHAT CUSTOMERS LOVE:
Affordably priced. An extra-firm mattress made specifically for side sleepers.
---
3. The AS1 by Amerisleep
What our testers are saying:
The AS1 is the firmest mattress that Amerisleep offers. It is a simple memory foam style construction with a luxury breathable cover. The base layer is made with high density support foam for ultimate firm support. The thin layer of memory style foam on top offers just enough comfort while not being too "soft. If you prefer the feel of a memory foam mattress but want an extra-firm feel then this is a great mattress for you.
WHAT CUSTOMERS LOVE:
Extra-firm memory foam feel. Breathable and sleeps cool.
---
4. The Titan Firm Hybrid
Best for Heavier Weights
What we love:
Built specifically for heavier weight loads

Made in the USA

Firm supportive feel

Great value
Buy Now
What our testers are saying:
The Titan mattress is one of the only mattresses built specifically with heavier sleepers in mind. Many firm mattresses claim to be firm but when a heavier sleeper lays on them the layers aren't able to keep their intended support functions. The Titan stays firm and supportive for heavier sleepers. Titan makes a pillow top and firm option and if you prefer a firm bed then this is a great pick for you. The Titan is backed by Brooklyn Bedding and has the trust and factory direct savings that Brooklyn Bedding has become known for.
WHAT CUSTOMERS LOVE: Firm feel and heavy duty support. Build specifically for heavier individuals.
---
5. The Bear Elite Hybrid "Extra-Firm"
Best Luxury Extra-Firm Option
What we love:
Luxury materials and build

Choose firmness level: Luxury-Plush to Extra-Firm

Made in the USA

Sleeps Cool

Supportive Pocketed Coils
Buy Now
What our testers are saying:
Bear has taken their original memory foam mattress to the next level and provided a luxury Hybrid mattress that incorporates heavy duty pocketed coils for a traditional mattress feel with extra support. Their extra-firm option is the most luxurious and high end extra-firm mattress in the industry. If you want a well made luxury mattress with an extra-firm feel then you can't go wrong with the Bear Elite Hybrid.
WHAT CUSTOMERS LOVE: Luxury firm feel and heavy duty support.
What is an "extra-firm" mattress?
The typical scale of mattress firmness goes from 1-10. One being the softest and 10 being the firmest. A. extra-firm mattress typically ranges between 8-10 on the firmness scale. An extra firm style mattress is the firmest mattress you can get while still providing enough pressure relief and contouring for your body to sleep comfortably and healthily. The "extra-firm" realm of mattresses is perfect for those who lay on a standard firm mattress and believe it is not firm enough for them.
What is the hardest mattress available?
The hardest or "firmest" mattress on the market is probably the Plank mattress by Brooklyn Bedding. The Plank is 2 sided and offer sleepers a firm and extra firm sleeping option. This mattress is built specifically for sleepers who prefer and ultra firm mattress.
Is an extra firm mattress good for your back?
An extra firm mattress is suggested to be better for you back due to its supportive nature and proper alignment of the spine. However, if you are a side sleeper you pay opt for something a little less firm in order to allow for the proper curvature of your spine.
What are the different types of extra firm mattresses?
Extra firm mattresses are available in a variety of different materials and styles. This allows for customers to still be able to choose a mattress that meets their comfort and material preferences even with the customized size specs.
Hybrid : A hybrid mattress is a fancy way of specifying that the mattress utilizes innersprings as well as foam. This gives the sleeper the traditional bounce and support of a spring mattress while also providing pressure relief and comfort properties of a foam mattress.
Latex: Latex is known as the most "natural" option when is comes to mattress materials. Latex is poured form the rubber tree and is made without the use of harsh chemicals or additives that other products are made with. It is important to note that there are strict guidelines for mattresses in terms of chemical additives these days and many of the chemicals used in the past (such as Flame Retardant sprays) are no longer used on any mattresses.
Memory Foam: Memory foam has recently become very popular in the bedding market. The material was originally made for use by NASA and was ultimately used in mattresses due to its unique pressure relief and cradling properties. Memory foam has a very unique feel that some people love and others hate. If you have never tried sleeping on a memory foam mattress before it is important to note that the feeling it very different from a traditional spring mattress.
Extra-Firm Mattress Pricing
In general an extra-firm mattress utilizes less materials than a plush or softer pillow top mattress, therefore they tend to be slightly less expensive. The majority of quality extra-firm mattress builds will be around $700-$1200. Latex mattresses are generally more expensive due to the higher natural material costs.
Things to consider before choosing an extra firm mattress.
There are a variety of options when it comes to extra firm mattresses on the market and it is important to think about your specific needs when choosing which may be best.
Usage: How often will you be sleeping on this mattress? How long will it need to last? If you plan to sleep on this mattress for multiple nights in a row or want it to last for many years we recommend staying away from the entry level affordable mattresses. These entry level mattresses are intended for occasional use and won't hold up as well as some of the higher end mattresses.
Sleeping style: Are you a back or stomach sleeper or a side sleeper. While an extra-0fi4m mattress may be great for a stomach or back sleeper you may want to opt for something slightly softer if you sleep on your side.
Material: There are a variety of different mattress materials thart you can choose form when it comes to extra-firm mattresses. Latex is natural and will give more of a bounce feel. Memory foam conforms to your body and is great at offering pressure relief for joints. A hybrid mattress will feel most like a traditional innerspring mattress and will give amazing support while also conforming to the curves and movements of your body.
Should I use a mattress topper with an extra firm mattress?:
A mattress topper will make an extra firm mattress feel softer. We only recommend a mattress topper if you intend to make your mattress feel softer, not for making it firmer.
Alternative options for purchasing an extra firm mattress?
If you prefer not to purchase your mattress online you can look for custom mattress factories in your area to build you a mattress you can test out before buying and build to your specific firmness level. A couple custom mattress manufacturers you can check out in person are:
What to do with your old custom mattress?
When you purchase a mattress online you are left to find a way to get rid of your old one. Luckily "A Bedder World" has mattress disposal services throughout the country. We work with mattress recycling centers to make sure your old mattress gets disposed of in the most eco-friendly manner possible. To date we have recycled over 500K mattresses. Book a pick up here. Or try recycling it yourself!
Conclusion
Extra firm mattresses are common in the industry, however, there are only a few retailers who provide them. All of the companies listed in this post are companies that we trust and that have great reputations within the sleep community. You can feel confident placing an order with any of them.