Best 10 Inch Thick Mattress Options
Is a 10-inch mattress the best option for you and your family? There are many factors to consider when picking out a mattress and thickness can certainly play a role in quality of sleep and durability/lifespan of your mattress.
When it comes to buying a mattress, being aware and knowledgeable of what is on the market and what is right for you is critical to getting the best deal and making the right decision. Many types, styles, and varying thicknesses can make mattress shopping overwhelming.  
Before we get started, it's good to note that most ten-inch mattresses are ideal for the average person or young adult who is looking for a quality mattress at a more affordable price point. a 10 inch mattress is generally the thinnest we would recommend if you plan to sleep on the mattress every night.
In this post we will break down everything you need to know about 10-inch mattresses. Information such as, who they are best for, different styles, the pros and cons, and cost. 
---
TOP 7 – Best 10-Inch Thick Mattress Options
---
1. The Signature Hybrid by Brooklyn Bedding
Best Value Pick
GREAT ALL AROUND VALUE
TRADITIONAL INNERSPRING FEEL
An all around hybrid mattress that combines the benefits of a traditional innerspring mattress with Brooklyn Bedding's patented "Titan foam" comfort layers (combining the best properties of latex and memory foam to appeal to all sleeping and comfort preferences). Brooklyn Bedding has been in the mattress industry for years and makes each mattress at their own factory, meaning they can cut out the middle man and provide a great price. This mattress has thousands of 5-star reviews from customers who rave about its value and universal comfort.
What we love:
Unbeatable comfort for the price

Luxury hybrid innerspring design

High quality support and pressure relief

Choose soft, medium or firm

Over 2,000 5-star reviews.

Made in the USA
Buy Now
What our testers are saying:
The Signature Hybrid by Brooklyn Bedding measures just about 10.5″ out of the box and is an amazing quality mattress for the price point. This is the most luxurious 10-inch mattress on the market and is our top pick for the best overall option. If you are looking for a hybrid mattress that combines the bounce and support of an innerspring mattress, with the pressure relief and comfort of foam layers then the Signature Hybrid is a perfect option. Brooklyn Bedding makes all of their mattresses at their own factory in Arizona and sells them directly to you. This means they are able to cut out the middleman and offer high quality products at competitive prices. The Signature comes in 3 firmness levels and will work well for all sleeping types. If you are unsure of which firmness to choose then we recommend the "MEDIUM" option for the vast majority of sleepers.
---
2. The 10″ Chill
Budget Friendly Pick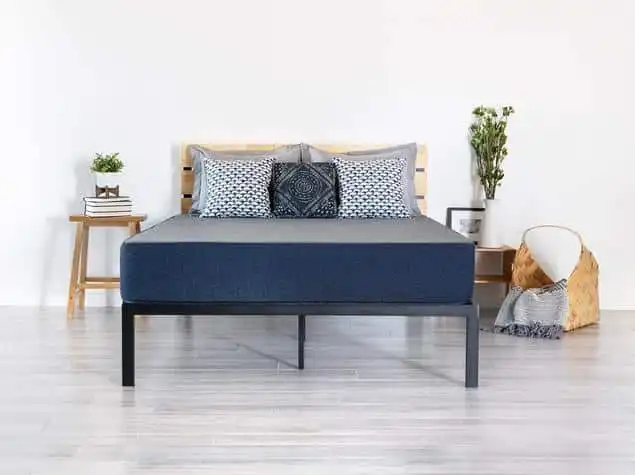 BUDGET FRIENDLY
This may be the best budget friendly mattress on the market. The combination of high density support foam and memory foam comfort layers makes for a supportive, pressure relieving sleep experience. If you like the feel of memory foam and are looking for an affordable sleeping option then this is the best mattress you will find. Brooklyn Bedding makes all of their mattresses in their own factories in Arizona and are able to cut out the middle man and offer customers factory direct prices.
What we love:
Budget friendly price point

High quality, supportive memory foam design

Made in the USA (Arizona Factory)

Available in custom sizes and thicknesses
Buy Here
What our testers are saying:
The Chill is a high quality memory foam mattress at an entry level price point. It is available in a variety of thicknesses from 6″ thick to 14″ thick. Their 10″ option gives a medium-firm feel and is great for the majority of sleepers and sleeping styles. The quality of materials used in this mattress for the price is unheard of and makes this mattress an amazing buy for the price. If you enjoy the feel of memory foam and are looking for a quality mattress at a budget friendly price then the Chill is for you.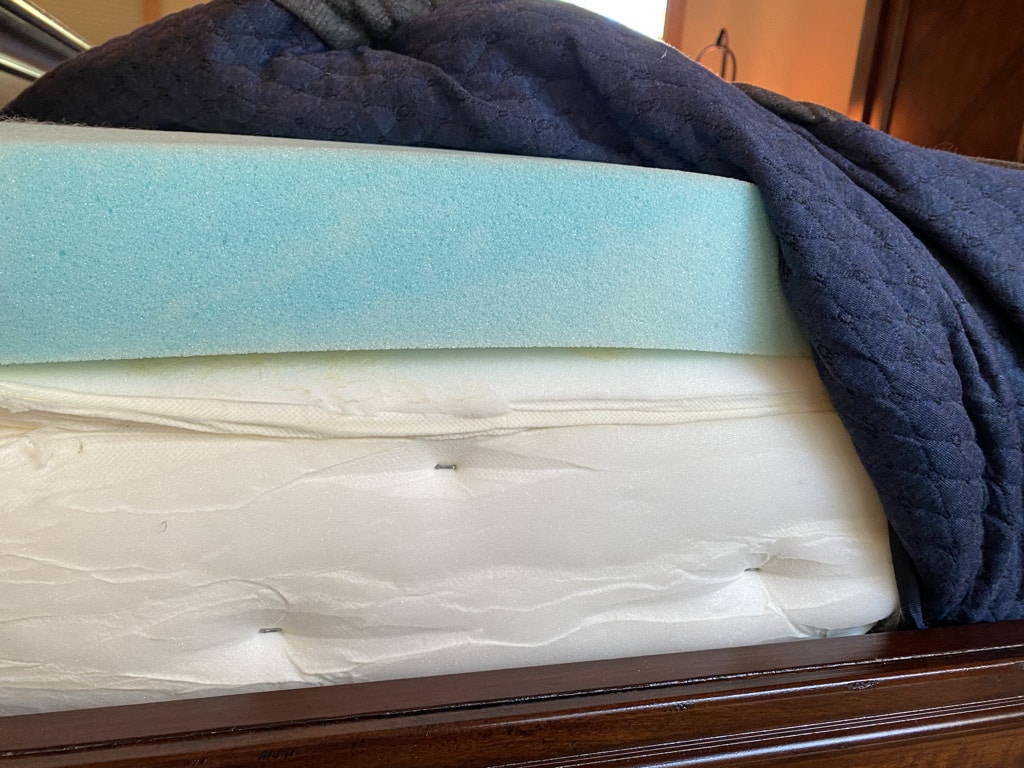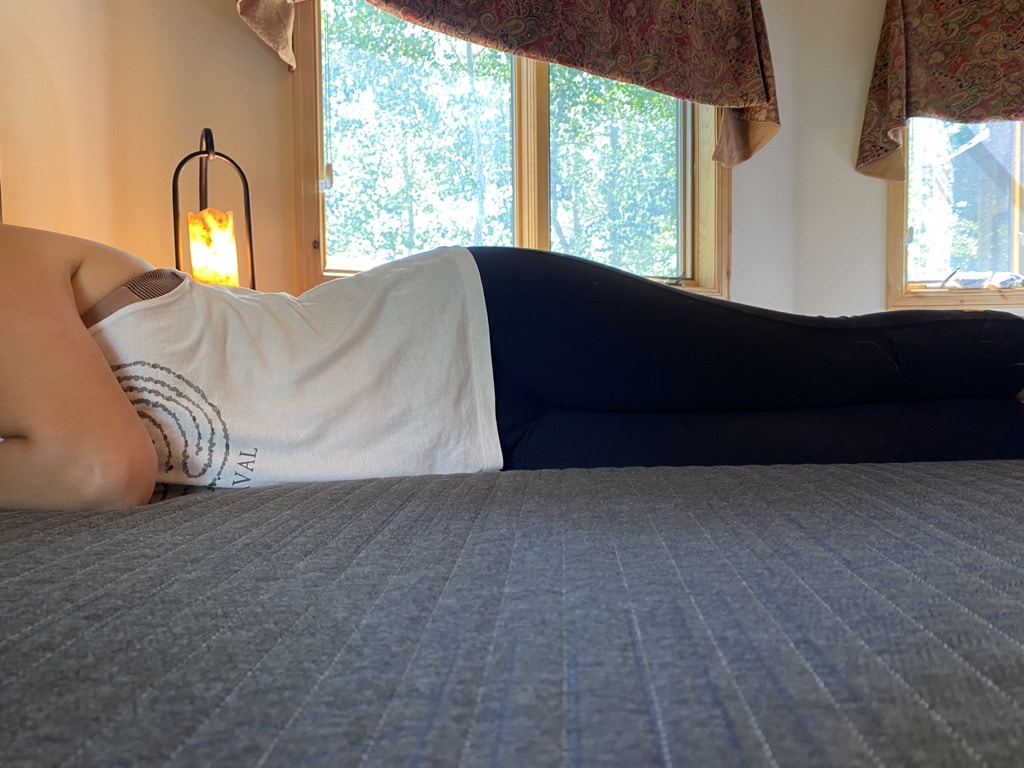 ---
3. The Birch Natural by Birch
Best Natural Option
The Birch Natural mattress is a high quality natural mattress at a highly competitive price point. The wrapped coils provide a luxuriously supportive base that offers industry leading spinal alignment and cradles the natural curves of the body. Birch has built this mattress around optimizing pressure relief with the use of natural latex and wool comfort layers. Latex is one of the best foams on the market for providing pressure relief while still being supportive. The wool adds comfort while naturally wicking moisture and sleeping cool. Birch then has topped the mattress off with an organic cotton cover, making is naturally hypoallergenic and dust mite resistant. This mattress is a great all-around natural option for anyone looking for a medium-firm hybrid mattress that is chemical free.
What we love:
100% Made in the USA

Non-Toxic

Supportive, hybrid wrapped coil design

Luxury pressure relief

Natural and Organic Materials (Latex, Organic Wool & Cotton)

Universal "Medium-Firm" Feel
Buy Now
What our testers are saying:
Birch is a well built, medium-firm natural latex mattress that has the perfect level of support and pressure relief for any style of sleeper. This mattress utilizes natural and organic materials to offer a healthy and hypoallergenic sleep experience. The Birch spec sheet says 11″ thick but it sits closer to a 10″ thickness when out of the box.
What Customers love: Medium-firm, natural latex mattress at an affordable price.
---
4. The Puffy
Best Memory Foam Option
GREAT VALUE MEMORY FOAM MATTRESS
The Puffy Original Mattress is a luxurious memory foam mattress at a great price. It has a medium-firm feel and is a perfect comfort level for the majority of sleepers. Puffy's memory foam design conforms to your body and is great for kids or adults. Puffy is a reputable brand name in the industry and has won a variety of awards for the quality of their US made sleep products.
What we love:
Medium-firm feel fits all sleep types

Multiple awards for best all around mattress

100% made in the USA!

Breathable and cooling

Firm supportive base foam

Stain-resistant cover

Donates beds to children in need
Buy Now
What our testers are saying:
The Puffy Memory foam mattress is Puffy's original mattress and is a great all around memory foam mattress for the price point. The mattress has a 10 inch profile and incorporates high density support foam with memory foam comfort layers for a supportive and pressure-relieving sleep. If you enjoy the feel of memory foam then this will be a great option for you. Puffy has won a variety of awards for their mattresses and makes a quality product at a fair price.
What Customers love: Luxury memory foam mattress. Fits majority of sleep preferences. Over 6000 5-star reviews.
---
5. Arctic Dream Hybrid by Dream Foam
Best 10-Inch Innerspring
BUDGET FRIENDLY HYBRID MATTRESS
GREAT VALUE
The Arctic Dreams Hybrid mattress is engineered with one of the most advanced fabrics on the market—typically reserved for luxury beds—to deliver cooling relief on contact. This premium temperature moderation is paired with a four-layer hybrid design that offers a combination of high-quality foams and individually encased coils for deeper compression support. If you are looking for an entry level hybrid mattress this is a perfect option.
What we love:
Sleeps cool

Supportive hybrid design

Entry level price point

Made in the USA
Buy Now
What our testers are saying:
The Arctic Dreams Hybrid measures 10″ in thickness and combines a pocketed coil innerspring unit with a Gel infused memory foam comfort layer for a traditional style sleep experience and a budget friendly price point. It is difficult to find many quality built innerspring mattresses that come in a 10 inch thickness. If you enjoy the bounce and feel of a spring mattress and want to save some money then this mattress is a great pick.
What Customers love: Hybrid memory foam mattress at a great price point.
---
6. The Plank Mattress
Best for a Firm Feel
BEST FIRM MATTRESS
Inspired by the minimalist approach to sleep in the Far East, the firmer, flatter, flippable surface of the Plank mattress creates a neutral spine position that's better for your back and posture overall. The dual comfort design offers two variations: the top side of the mattress features an ultra-firm sleep experience; the bottom side of the mattress feels like a traditional firm, allowing for a highly customizable sleep. Each Plank mattress is manufactured to order in their own factory in Arizona and shipped directly to your door.
What we love:
Built specifically for people who love a firm mattress

Flippable (2 sided) - Firm and Extra-firm sleeping option

Reputable manufacturer. 1000+ reviews.
Buy Here
What our testers are saying:
The Plank mattress says it is 11″ thick but as with most mattresses, it sits slightly thinner out of the box. This mattress sits at right about the 10″ range. The Plank is made specifically for sleepers who prefer a firm and extra-firm mattress. It is double sided which means you can flip the mattress over to choose from a firm or ultra firm surface. The Plank has won a variety of awards for its firm feel. If you like to sleep flat and supported then the Plank is a great option for you.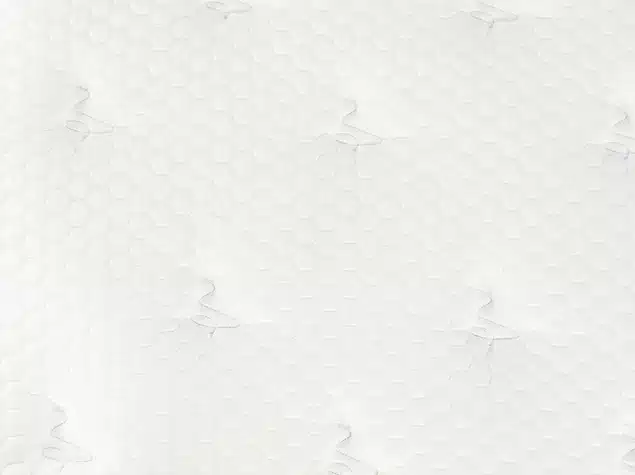 What Customers love: Perfect for people who love a firm mattress.
---
7. The Original 10″ by Nolah
Best for Side Sleepers
The Nolah Original Mattress is Nolah's most popular and best selling mattress. It is loved by side and back sleepers and top-rated by experts for its superior pressure relief and excellent back support. It feels like sleeping on a firm supportive foundation with a soft cushioning top that gently hugs your body's shapes and curves. For the price, this mattress provides an amazing amount of comfort and value.
What we love:
Great value

Built specifically for side sleepers

Sleeps cool

Durable with contouring foam for high end pressure relief
Buy Here
What our testers are saying:
The Nolah 10″ Original is the perfect medium-firm mattress for side sleepers. Nolah has won a variety of awards for the side-sleeper specific mattresses and makes a great product for the price. Their support foam provides great spinal alignment while their patented airfoam comfort layers give pressure relief to the hips and shoulders when sleeping on your side.
What Customers love: Built specifically for sleepers who prefer an extra-firm mattress
---
---
What to Consider When Deciding on Thickness
Deciding on how thick your mattress should depend on my factors. The thickness of a mattress affects bed height and comfort level. A too thin or thick mattress can positively or negatively affect your body and overall sleeping habits. 
Generally, a mattress should be around 25 inches from the floor, which measures to the top of your bed. Therefore, it will make it easier for you to move in and out.
With a standard-sized mattress, the thickness can be around 6-9 inches, and some of the premium mattresses can be approximately 12 inches or more. 
Two layers make up a mattress: comfort and base layers.
Comfort layers consist of a plush top layer and thickness depending on the materials used, such as polyfoam, cotton, or wool. 
The base layer determines the durability and makes up the foundation, around 50% of the mattress's total thickness. The higher the thickness, the higher the quality.
Here are the differences between mattress thickness:
Low profile, 2-5 inches
Slim mattress, 5-8 inches
Standard mattress, 8-12 inches
Thick or tall mattress, 12-16 inches
Extra-wide or tall bed, 16 inches and over
There are also different factors and health conditions to be mindful of when choosing the right thickness level.
These may include:
Sleep positions
Medical conditions
Personal preferences
Mobility
Bodyweight
Sleeping positions can also determine optimal mattress thickness.
If you sleep on your back, you will need:
For those who sleep on your side, you will need:
Shoulder and hip support
Foam core
Foam slab
Soft outside foam
8-10 inch mattress
For those who sleep on their stomach, you will need:
More comfort
Less support
Memory foam
10-15 inch mattress is needed
For those who switch positions, you will need:
A mattress that supports all postures
A mattress that supports all positions
Balance stiffness and softness
Usually feel best on a 12-inch mattress
What to Look for When Dealing With Health Issues
Mattresses can wreak havoc on your body, especially those with health conditions. There are several things to keep in mind when seeking the best bed.
Additional support and comfort may be needed when dealing with medical ailments.
For instance, those who deal with arthritis, shoulder pain, and fibromyalgia may need an extra thick 12-14 inch mattress. Different thicknesses and softness will be beneficial to relieve pain and be a therapeutic cushion. 
However, not all pain is alike.
People who suffer from much back pain are generally better suited with a standard, 8-12 inch mattress. However, a medium or medium-firm mattress will be a better choice. This type of mattress is designed to enhance, support, and conform to the natural curve of your spine to prevent aches and pains.
Choosing a Mattress for Your Body Weight
When choosing a mattress for your body weight, size can matter. Finding a perfect mattress may depend on the style. Some beds can equip and handle the extra weight, and others are better suited for smaller sizes.
Perhaps you are on the smaller side. If so, a thinner would work best for you, especially if you are on a budget.
For the average person between 130 and 230 pounds, a medium to firm mattress may be the way to go. However, 10 to 12 inches would be most beneficial for others, depending on sleep position and personal factors.
Plus-sized people who weigh above 230 pounds can do okay with some 10-12 inch mattresses. However, a bed between 12 to 14 inches may have more benefits, including comfort with thicker layers.
The extra thickness in a medium to high profile may prevent the mattress from wearing out prematurely while ensuring the layer of comfort is six inches thick.
Finding a Thick Mattress for a Larger Person
The higher the profile is on a mattress, the more layers it has, which improves comfort while maintaining support. Next, we will discuss types of beds for larger sizes and how to choose and optimize for your needs.
Best Types of Mattresses for Larger Sizes:
Hybrid
Innersprings
Latex
Foam
Hybrid mattresses provide relief from pressure with body contouring. In addition, they offer a steady temperature while maintaining support. Thicker coils are typically best for 230 pounds and over.
Innerspring mattresses contain comforted, thicker layers with polyfoam and are great at preventing sinking in the bed. In addition, Innersprings have a lot of support with wire coils. Finally, prepare to stay cool overnight, as they provide excellent airflow.
Latex mattresses provide excellent support and sink yet have great contouring to help pressure points in the body.
Lastly, foam mattresses are one of the best for body-conforming, pressure points for hips or back, and for those needing added support without sagging into the bed.
Overall, latex and hybrid mattresses work best if heavier, as they are solid, durable, and provide adequate comfort levels. However, a medium 10-inch profile mattress can still fit into that category.
Picking the Right Mattress Style
Depending on your comfort level, there's a mattress for everyone.
Innerspring mattresses are still a prevalent choice, yet one of the oldest technologies made with metal coils. There are several firm options and price points, but they may not be the most comfortable or soft.
A drawback with these mattresses is that not all beds are compatible with the adjustable base.
Memory foam mattresses are soft yet conform to your body as you sleep. These are among the most popular types to help with pressure and support while still providing form to plush options.
However, sometimes the pressure may not feel soft enough and may not provide the cooling that foam or gel mattresses entail.
There are three different memory foam types:
Traditional memory foam mattresses use a design that is a closed cell. Generally, many people associate the memory foam feeling with this mattress type. While this mattress does not provide cooling, a special infused gel can help at an extra cost. 
Gel memory foam mattresses already contain gel in their structure. As a result, heat becomes pulled away from the body when sleeping. Materials in these mattresses act as conductors, created with graphite, copper, and gel beads for proper cooling. 
Open call memory foam mattresses are often less dense than traditional closed cells. Instead of having a closed-cell, this one provides open construction, which is great for airflow.
Hybrid mattresses provide an innerspring coil but reap all of the benefits memory foam mattresses provide. They feel like a traditional mattress but with a twist and are great for all types of sleepers, no matter if you sleep on your back, side, or stomach.
However, since it contains a lot of technology in its construction, they tend to be expensive.
Latex mattresses are durable with an average amount of contouring. However, they can be an excellent choice for a more natural and eco-friendly option and result in an expensive mattress choice.
Several types of 10-inch mattresses can suit your needs and levels of comfort.
What Is the Difference Between 8 vs.10 Inch Mattresses
While the eight and ten-inch mattresses are close comparisons, they also differ.
The main difference between the two is that an eight-inch mattress can be considered a thin mattress or a standard one depending on what you find. Eight inches is the threshold before getting into standard sizing and is also on the lower end of traditional mattresses.
Since the eight can still be considered a thinner mattress, that comes with advantages.
Thin mattresses are usually made of dense foam, have a lower price point than standard mattresses, and are best suited for children or leaner adults.
Typically, thinner mattresses are best suited for those needing less body support, and the beds are easier to move and transport.
The standard size mattresses are most common for the typical adult, ranging from 8 to 12 inches. While eight inches is on the lower end of that spectrum, you can still find an eight-inch standard-size mattress.
With a ten-inch standard size mattress, you can find various options, firmness levels, and construction choices with coils.
Thickness Needed for a Platform Bed
Platform beds are known to be highly durable yet affordable, making these a popular option. In addition, they can be an excellent choice for all mattress types, especially memory foam.
A platform bed does best with a higher profile and thicker mattress since it sits much lower to the ground. A thicker mattress between 12 and 14 inches is ideal and will make getting in and out of your bed more manageable.
Platform beds have a mattress that sits on a flat surface instead of a box spring. However, many people choose to add a box spring for added height.
Pros and Cons of Having a 10 Inch Mattress
Having a 10-inch mattress means it's right in the middle of a standard-sized bed.
Purchasing a standard-sized mattress can have many benefits.
First, there can be more comprehensive selections for brands and types of constructions, including spring, memory foam, and latex choices.
The bad news is that they tend to be more expensive than thinner mattresses due to additional layers added to the bed, creating better quality and extra height.
Having a standard-sized mattress means that they are moderately priced overall and still are the best bang for your buck.
Are 10 Inch Mattresses Cost-Effective?
Depending on your mattress, a ten-inch bed can undoubtedly be more cost-effective than some higher-end thicker mattresses.
Let's take a look at the average price per mattress type, which includes:
Innerspring ranges from $600 to $1100
Foam ranges from $900 to $1,300
Hybrid ranges from $1,500 to $2,000
Latex ranges from $1,600 to $2,000
Mattresses with added features and overall design will have a higher cost, but many affordable standard-sized beds are available.
It's key to remember that the materials used in the mattress can add to the cost, like latex an example. If it's higher-end, crafted by hand, or organic, the price will always increase.
Location is always vital. Mattresses made in the United States can be far more expensive than ones made in other parts.
You can easily find a decent 10-inch mattress for under a grand.
For instance, you can get a 10-inch memory foam mattress for around $500, some are less, and some are a little more.
Is a 10 Inch Mattress Enough for a Mattress?
While it may not be the most extravagant mattress, purchasing a 10-inch mattress can be an affordable option without sacrificing the quality you deserve.
It provides average thickness, depending on what suits you best. Sleeping patterns, personal preferences, health conditions, age, and weight are all considerations when purchasing a mattress.
A 10-inch mattress can certainly be enough for many people, and the most cost-effective ones include the Innerspring and some memory foam mattresses.
A standard-sized mattress doesn't have to break the bank or your body due to thickness, comfort needs, and price.